Sentara colleagues establish first local chapter of National Association of Latino Healthcare Executives
Committed to increasing representation of Latino/Latina healthcare leaders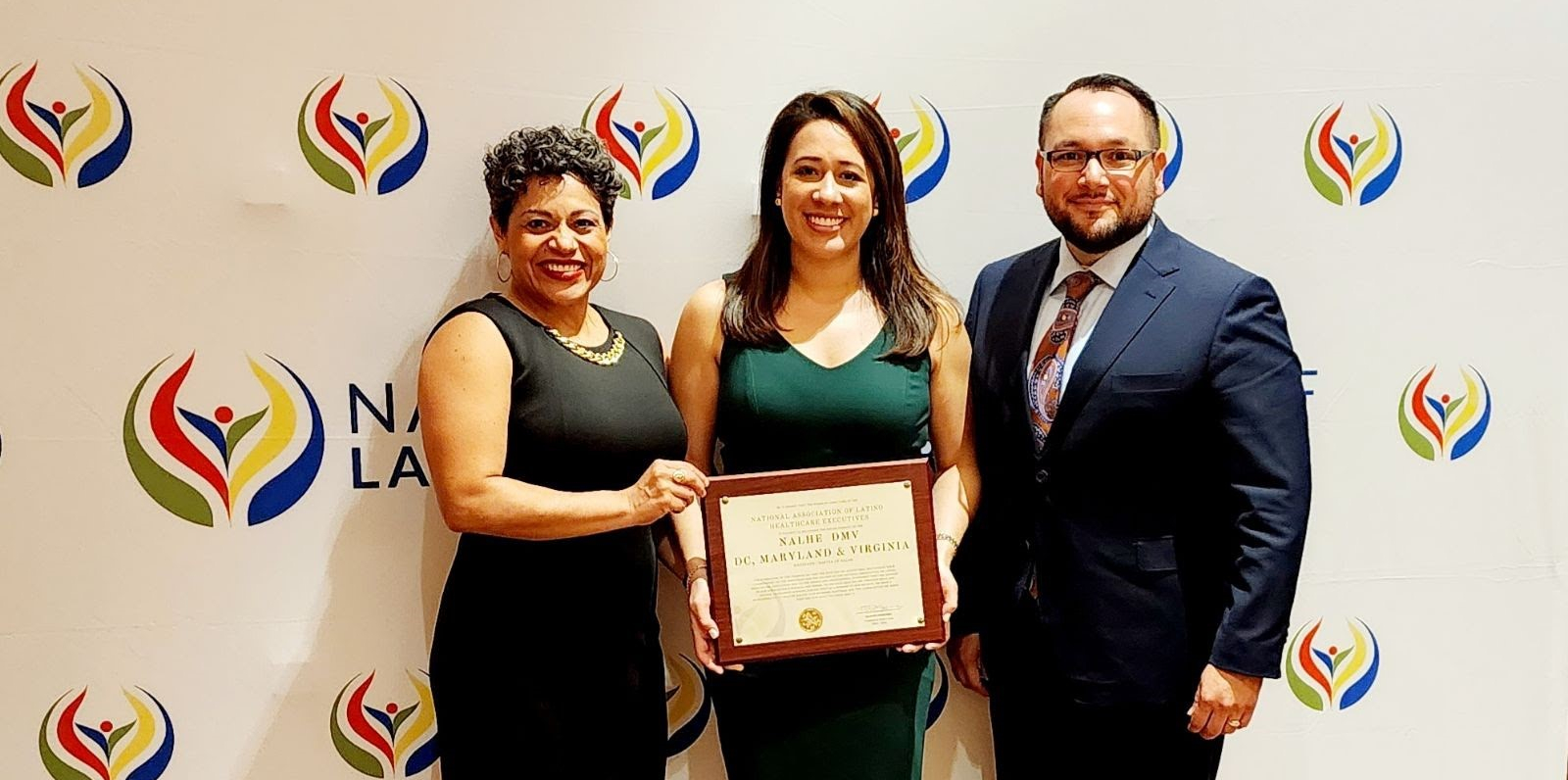 Sentara is proud to recognize Hispanic Heritage Month, an observance designed to recognize and honor the contributions, culture, and history of Hispanic and Latino communities. Sentara recently celebrated a group of colleagues dedicated to uplifting the next generation of Latino healthcare leaders.
Rosalba Lozano, director of support services and quality management for Sentara Norfolk General Hospital is passionate about promoting diversity in the healthcare workforce. Through her role at Sentara, Rosalba has founded the first National Association of Latino Healthcare Executives (NALHE) local chapter for the District of Columbia, Maryland, and Virginia (DMV).
"We've seen many Latino residents and recent grads seeking out more diverse areas such as California, Chicago, or New York to kick off their careers in healthcare. I would love to see us bring some of this talent to our region – and starting a local chapter of NALHE is a great place to start," said Lozano.
Lozano knew starting a local chapter of NALHE wouldn't be easy, but it would give Latino/Latina healthcare leaders a better future in the DMV area. Lozano connected with leaders from the National Association of Health Services Executives (NAHSE) for support. She also turned to Sentara Vice President and Chief Diversity Officer Dana Beckton, who provided guidance, encouragement, and support along the way.
"It has been fun and exciting finding people who are interested in and committed to this work – I can't wait to see all that we can accomplish together," said Lozano.
The NALHE DMV Chapter was officially authorized as the 16th Official Chapter of NALHE by the NALHE Executive Committee of the Board, effective August 25, 2023. Sentara is proud to have three employees serving on the inaugural board of directors.
DMV Region, NALHE Founding Board of Directors are:
• Rosalba Lozano – President, Director of Support Services, Sentara Norfolk General Hospital & Sentara Heart Hospital
• Silvia Garcia-Romero – President Elect, Diversity & Inclusion Manager, Sentara Health
• José Cervantes – Treasurer, Director, Customer Operations Learning and Development, Sentara Health
• David Guilloty – Secretary, Master of Health Administration Candidate, Milken Institute of Public Health, The George Washington University
• Alioska Adrian Motamedi – Lead Committee Chair, Assistant Vice President, GI Services at MedStar Health
The chapter is currently working on launching its website and will start recruiting members from all areas of the healthcare industry in the fall of 2023 – including Latino/Latina and multicultural healthcare employees, leaders and professionals, and those with aligned interests, goals, and values to NALHE.
Sentara supports the mission of NAHLE, which is to promote health equity for Latino communities by increasing Latino/a representation within healthcare systems. We are proud of our Sentara colleagues who are paving the way for a brighter, more inclusive future. To learn more and get involved in NALHE's DMV Chapter, reach out to Rosalba Lozano at nalhedmvchapter@gmail.com or visit nalhe.org.
---