Services announced for the new Sentara Halifax acute care hospital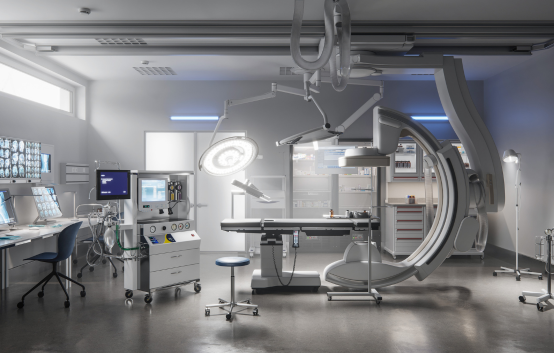 Sentara Health announced today a list of key services that will be featured in the new acute care hospital that will replace the current Sentara Halifax Regional Hospital (SHRH).
The new hospital will have inpatient medical/surgical beds, cardiac catheterization suite, emergency department, intensive care unit, imaging services, surgical suite, procedural room, laboratory, pathology, pharmacy, rehabilitation, respiratory therapy, and several other support departments. The flexible design will allow for expansion to accommodate the medical needs of the community over time.
The hospital will also continue to offer anesthesiology, cardiology, emergency medicine, endocrinology, gastroenterology, general surgery, gynecology, hematology/oncology, infectious disease, internal medicine, nephrology, orthopedics, pathology, pulmonology, radiology and rehabilitation. Details about bed count, unit layouts, and overall design will be announced soon.
In addition to the services that will be offered within the hospital, SHRH will continue to offer the following services within our clinics: behavioral health, cardiopulmonary rehabilitation, dentistry, family medicine, infusion services, occupational medicine, pediatrics, rehabilitation, and sleep study. SHRH will also continue to offer women's health services to include wellness checks/pap smears, mammograms, and gynecological medicine and surgical services.
"Sentara is committed to having an acute care hospital in South Boston," said Brian Zwoyer, president of Sentara Halifax Regional Hospital. "While many hospitals are leaving rural communities across the country, a new $70 million acute care hospital is an exciting step that will allow us to bring state-of-the-art care to our region while ensuring we are able to best meet the needs of the community for the long-term."
According to Dr. James Priest, chief medical officer for Sentara Halifax Regional Hospital, "The current hospital is 70 years old and will not sustain us going into the future, and unfortunately is failing us now from a facilities perspective. There are several thousand square feet of the facility that are not in use today, which is costly and inefficient. The new hospital will allow us the opportunity to align the space for the services needed and modernize our building. Investing in a new hospital will allow us to focus on our long-term clinical capabilities and bring in innovative medical technologies - which is a smarter investment for our community."
SHRH's volumes have been shrinking for years primarily due to a declining local population, changes in rural health care, physician recruitment and retention challenges as well as inpatient stays shifting to outpatient services across the country. The decision was made to build a new facility as there are fundamental operational systems, such as the power plant and HVAC systems, that would require $50-plus million to replace in the current building while remaining stagnant in the operational components of the facility. The cost to fully renovate the current facility would be $180-plus million. Even if it were feasible, with the changes to the demographics of the community over the past several years along with predicted future population decline, the region is not large enough to support a facility at the current size.
"While change is difficult and we have had to make some very challenging decisions, we are looking forward to providing these specialties to meet the needs of the communities we serve. We will continue to be open with the community about where we are in the process and will communicate about next steps as information becomes available. Above all, our goal is to establish a hospital and healthcare campus that can be sustained for years to come, and the new hospital brings us one step closer to building the future for this community," said Zwoyer.
---