Full-service plastic surgery practice opens at Sentara Princess Anne
Services range from cancer and trauma reconstruction to gender-affirming care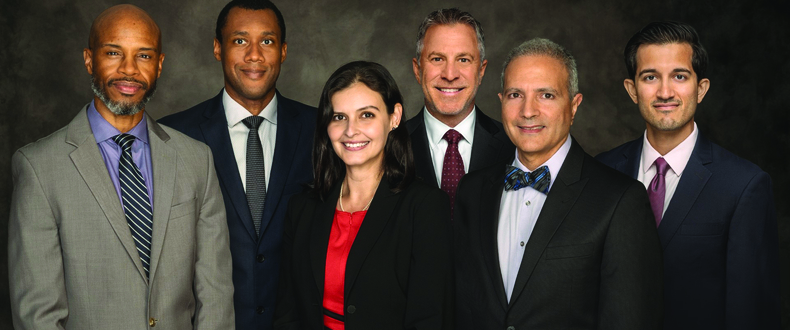 The Center for Plastic Surgery at Sentara Princess Anne offers an unprecedented choice of multidisciplinary services in one practice. Six surgeons from diverse backgrounds and their support team help cancer patients and those recovering from traumatic injuries regain functionality and their sense of self. They help cosmetic surgery patients achieve their best outcomes. They provide gender-affirming care with compassionate services to help patients complete their transitions.

A diverse team of men and women includes a 21-year Air Force veteran skilled in repairing combat injuries, a Navy reservist who works at Walter Reed National Military Medical Center and Portsmouth Naval Hospital, and surgeons experienced in a variety of sub-specialties. Nurses and aestheticians provide follow-up care and support.

Plastic surgery includes complex procedures to repair traumatic injuries, burns, illnesses affecting the skin, or congenital conditions such as cleft palate. It includes removing excess skin from weight loss patients after bariatric surgery. The team is proud to serve the LGBTQ community and offers a specialty in gender-affirming care for those transitioning. This high-skilled team can also provide aesthetic services such as Botox, fillers, and facials all conducted with the Sentara standard of quality care.
The Center for Plastic Surgery at Sentara Princess Anne is the only Sentara Medical Group practice for cosmetic and reconstructive plastic surgery in Hampton Roads. The team maintains the high standards of quality and patient safety Sentara is known for. They are committed to successful outcomes and exceptional patient experiences. A direct connection with Sentara trauma services ensures seamless transitions from survival to recovery.
The practice is located in the 1925 Building on the campus of Sentara Princess Anne Hospital on Glenn Mitchell Drive in Virginia Beach. The campus is off Princess Anne Road between Concert Drive and Dam Neck Road.
---