Sentara announces LaTisha Tarrant to its Board of Directors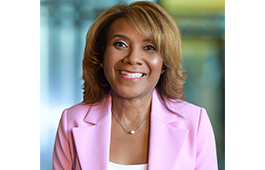 Sentara Healthcare welcomes LaTisha Owens Tarrant to its Board of Directors. LaTisha lives in Chesapeake, Va., and is the Chief Human Resources Officer (CHRO) of
PRA Group, Inc.
, a global financial services company headquartered in Norfolk, Va.
LaTisha joined PRA Group's office of general counsel in 2018 until she was promoted to CHRO in 2022. Throughout her tenure with the company, she has managed U.S. corporate legal matters; launched and led the company's environmental, social and governance (ESG) initiative; and advised the PRA Group Board of Directors on incentive compensation, executive compensation and corporate governance matters. She also oversaw the search and onboarding of directors, earning PRA Group recognition as a "3+" company with at least three women as directors. In her current role as CHRO, LaTisha oversees employee engagement and works to foster an inclusive work environment where everyone can do their best work across the company's global operation.
LaTisha holds a Juris Doctor from the
University of Texas at Austin
and a Bachelor of Arts in International Relations from
William & Mary
. LaTisha is a Certified Corporate Governance Professional and is active in
Alpha Kappa Alpha Sorority
, Inc. and the
Society for Corporate Governance
.
The Sentara Healthcare Board of Directors takes an active role in guiding the company's strategic direction and imperatives; approving capital investment in facilities, equipment and technologies; setting quality, safety and clinical outcomes goals; and executing the organization's not-for-profit mission to improve health every day.
---