Sentara expands its fastest-growing Family Maternity Center to accommodate more births
Sentara Leigh Hospital adds 13 new postpartum rooms and 10,000 square feet to existing unit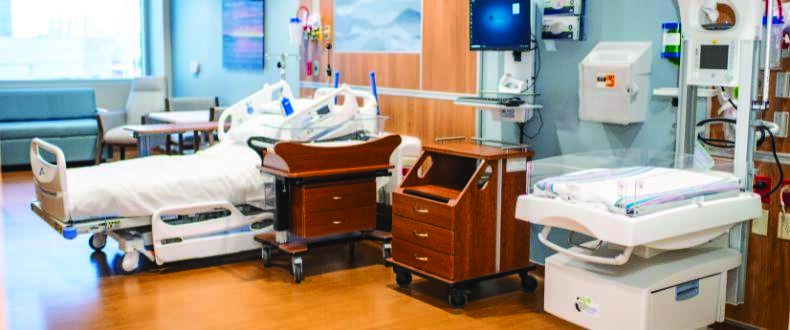 Patients and families moved into the new Family Maternity Center at Sentara Leigh Hospital in Norfolk, Va., on March 15, 2023. The nearly $6 million expansion project adds 13 private postpartum family rooms, growing the Family Maternity Center to 41 total beds to meet the needs of our patients and community.

Sentara Leigh Hospital safely delivers one of the highest numbers of newborns throughout all of Hampton Roads and is among the top 10 busiest Labor & Delivery units in Virginia, delivering more than 3,100 babies in 2022.

The expansion and renovation project adds 10,000 square feet to its existing Family Maternity Center to improve the patient experience for birthing families. In addition to the new postpartum rooms, the newly renovated Family Maternity Center includes:
Increased appointment availability for inductions.
Private consultation space.
Enable newborns with level II health needs to room with families rather than stay in the nursery, when appropriate.
Sentara Leigh Hospital is the first in Hampton Roads to invest in the technology that allows babies with level II health needs to be monitored in the postpartum room with their families, instead of being monitored in the nursery.
By: Kelly Kennedy
---