Sentara Healthcare and Chesapeake Regional Healthcare extend three decade partnership
New contract ensures continued access to care for Optima Health members at Chesapeake Regional facilities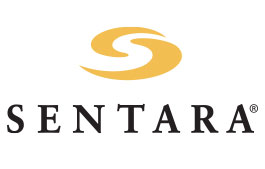 Demonstrating a joint commitment to members and patients in the City of Chesapeake, Optima Health and Chesapeake Regional Healthcare have agreed to a new contract that will extend in-network coverage for Optima Health members at Chesapeake Regional Healthcare facilities for 3 years, beginning March 1, 2023. Optima Health is a health plan service of Sentara Healthcare.

This renewed partnership builds on the longstanding relationship between Optima Health and Chesapeake Regional. Optima Health has included Chesapeake Regional in its network for more than 30 years and provides health insurance to over 54,000 community members who live in the City of Chesapeake and to thousands of government employees who work for the City of Chesapeake.

"Optima Health is proud to continue our decades-long partnership with Chesapeake Regional Healthcare," said Colin Drozdowski, president of Sentara Health Plans and executive vice president of Sentara Healthcare. "In order to truly fulfill our mission to improve health every day, we must work hand-in-hand with all of our partners in the region. Chesapeake Regional has long shared in our commitment to caring for patients beyond hospital walls and we value our continued partnership. This new agreement is an important step that ensures Optima Health members will continue to have access to care at Chesapeake Regional."

"Chesapeake Regional Healthcare values a collaborative approach with health plans to provide patient care. As the New Year begins, it's very positive to know that Optima's members are assured of having smooth access to all of Chesapeake Regional Healthcare's sites and services," said Reese Jackson, President and CEO of Chesapeake Regional Healthcare.
###

About Sentara

Sentara Healthcare celebrates more than 130 years in pursuit of its mission – "we improve health every day." Sentara is an integrated, not-for-profit health care delivery system with approximately 30,000 employees (including 1,375 physicians and advanced practice providers), 12 hospitals in Virginia and Northeastern North Carolina and the Sentara Health Plans division which serves over 950,000 members. Sentara is recognized nationally for clinical quality and safety, and is strategically focused on innovation and creating an extraordinary health care experience for our patients and members. Sentara was named to IBM Watson Health's "Top 15 Health Systems" in 2021 and 2018, and was recognized by Forbes as a "Best Employer for New Grads" and "Best Employer for Veterans" in 2022, "Best Employer for Women" in 2020, and one of "America's Best Employers" in 2018.


About Chesapeake Regional Healthcare

Chesapeake Regional Healthcare is a health system laser focused on innovation, known for making medical history in the region and providing patients with truly personal care. It's hospital, Chesapeake Regional Medical Center, is the only independent, community-based hospital in Hampton Roads. With a four-star rating from the Centers for Medicare & Medicaid Services, the best heart attack survival rates of the major systems in the region, and a nationally accredited Chest Pain Center, Chesapeake Regional's cardiac program is expanding following the approval of the open-heart surgical program. The system has a state-of-the-art neurointerventional suite, comprehensive cancer care, the most preferred Labor & Delivery program in the area, nearly 40 practice locations and approximately 600 physicians on staff. Chesapeake Regional Healthcare's technologically advanced health care saves lives every day. Learn more at ChesapeakeRegional.com.
---