Sentara invests nearly $4 million in two new pipeline development programs to support students pursuing healthcare careers
Sentara Scholars and Project CHOICE programs designed to support a diverse and equitable healthcare workforce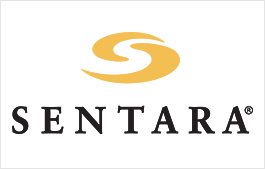 In response to medical staff shortages plaguing our U.S. healthcare system, Sentara Healthcare is launching two new pipeline development programs to support students pursuing healthcare careers. Through a nearly $4 million investment in the Sentara Scholars and Project CHOICE programs, Sentara is working to create a pipeline for young students to their desired healthcare careers while also positively impacting their community's economics and health equity outcomes.

Sentara is investing more than $3 million in Sentara Scholars, a student assistance program designed to provide financial support to students in healthcare and healthcare-related programs. The goal of Sentara Scholars is to help remove financial barriers that prevent student enrollment and retention. Sentara Scholars will be made available to students through partnerships with academic institutions and non-profit organizations throughout Virginia and North Carolina. Recipients will be selected from a combination of merit and need-based criteria.

Sentara also is investing more than $775,000 in Project CHOICE, which represents Sentara's commitment to 'Careers in Healthcare that provide Opportunities for Improvements in Community Economics and Equity.' Through this program, Sentara is partnering with existing educational systems to provide exposure, experience, and immersion toward clinical and non-clinical pathway choices. Sentara's funding through Project CHOICE is impacting approximately 500 students across 10 organizations and academic institutions.

"Sentara Scholars and Project CHOICE are not just programs, but testaments to our commitment to building a stronger healthcare pipeline and advancing health equity through collaboration with educational institutions," said Becky Sawyer, Sentara executive vice president and chief people officer. "By reducing the financial burden on students from lower socioeconomic backgrounds, offering stronger mentorship and training opportunities, and removing barriers to higher-paying and more meaningful careers, we are investing in the future of healthcare and empowering the next generation of professionals."

Sentara Scholars and Project CHOICE include Sentara-led educational programs, grants, and opportunities for middle, high school and higher-education students. Many of these programs focus on attracting minorities and other underrepresented groups to build the diverse healthcare workforce of the future. Examples of Sentara Scholars and Project CHOICE initiatives include:
Scholarships: Through the Sentara Scholars program, Sentara is working to assess healthcare professional shortages in each of Sentara's service regions and tailor scholarship giving to incentivize participation in programs of study that will fill those needs. The Sentara Scholars program is designed to integrate with other Sentara programs, such as Project CHOICE; target fund distribution for the most significant impact; support student success; and expose students to healthcare careers.

Pre-Medical and Medical Student Engagement: By partnering with dozens of undergraduate and medical school programs, Sentara has distributed grant funding and provided unique opportunities to support students pursuing a future career in medicine. Grant funds have helped students with everything from MCAT preparation courses and tuition expenses, to conference fees and much more. Funds also support mentorship programs and scholarships.

Health Career Camps: This middle school summer camp experience provides students with hands-on education and training to learn about careers in healthcare, such as medicine, nursing, physical therapy, imaging services and emergency services. The program has expanded over the years to several Sentara locations, including Sentara CarePlex Hospital in Hampton, Va., Sentara Obici Hospital in Suffolk, Va. and Sentara RMH Medical Center in Harrisonburg, Va.

Sentara Health Professionals High School Partnership: This unique partnership between Green Run Collegiate & Sentara Princess Anne Hospital, both in Virginia Beach, Va., gives students exposure to healthcare professions at each grade level through unique field trips, summer programs, job shadowing and internship opportunities.
A full list of the Sentara Scholars and Project CHOICE partner organizations is outlined below:

Sentara Scholars Partners:
ACCESS College Foundation
Centura College
College of the Albemarle Foundation
Eastern Mennonite University
Elizabeth City State University
George Mason University Foundation, Inc.
Hampton Roads Community Foundation
James Madison University
Medical College of Virginia Foundation
Norfolk State University Foundation
Old Dominion University Educational Foundation
Sentara College of Health Sciences
Virginia Foundation for Community College Education
Virginia Foundation for Independent Colleges
Virginia Ready Initiative (VA Ready)
Virginia State University
Virginia Union University
Virginia Wesleyan University
Western Governors University
Project CHOICE Partners:
Christopher Newport University
Eastern Virginia Medical School
Hampton University
Hearts4Progress
JMU Ole School Alumni Group
Norfolk State University
Old Dominion University
On the Road Collaborative
Scholars Latino Initiative
The Giveback Foundation (GVBK)
---