Sentara hospitals deploy remote cameras to enhance safety for vulnerable patients
108 cameras on wheels will monitor patients at risk for falls and other potential harm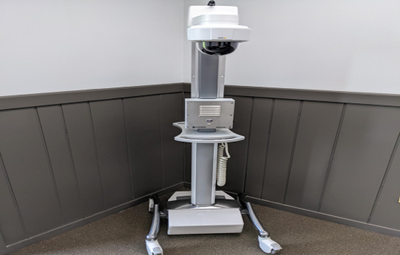 Sentara Healthcare is deploying 108 remote cameras in its 12 hospitals to provide 24-hour monitoring of at-risk patients. The investment follows a pilot at two Sentara hospitals which demonstrated the technology's value in preventing patient harm.

"Our pilot showed a significant reduction in falls through remote verbal intervention asking them to wait for assistance before walking to the bathroom," says Donna Wilmoth, chief nursing officer at Sentara Williamsburg Regional Medical Center. "We were also able to prevent patients from pulling out IV lines and doing other harmful things through verbal contact and immediate telephone calls to nurses on the floors."

Control centers at Sentara Williamsburg Regional Medical Center and the Sentara Independence campus in Virginia Beach will each monitor patients in six hospitals. A staff of trained monitor techs will watch the cameras around the clock. To maintain patient privacy, the system is limited to live observation and does not record any activity.

"We hope this system will give patients' families greater peace of mind," says Charlene Bridges, director of resource allocation, who is supervising the rollout. "This is especially important for patients with dementia and other conditions affecting behavior. Knowing someone is looking in on their loved ones around the clock to prevent harm might ease their minds about safety." Cameras will be assigned based on nursing assessment using a fall risk scoring tool, care team notes and the patient's ability to follow verbal cues.

The high-resolution cameras can monitor patients' physical conditions such as choking, difficulty breathing, pain or other issues that need immediate intervention. Techs can also observe real-time interactions between patients, family members and hospital staff to aid in communication and continuity of care.

"These cameras are not a substitute for our nursing staff, safety partners or in-person sitters if they are needed" adds Donna Wilmoth. "The cameras are one more layer of awareness built into our patient safety protocols."

All 12 Sentara hospitals in Virginia and North Carolina are scheduled to have the remote cameras operational by the end of January.
By: Dale Gauding
---