Sentara Halifax Regional Hospital Selected As One of Top 100 Rural and Community Hospitals in the U.S. for 2018
Sentara Halifax Regional Hospital was named one of the Top 100 Rural & Community Hospitals in the United States for 2018 by iVantage Health Analytics and The Chartis Center for Rural Health. This is the second consecutive year that the hospital has received this designation.

Sentara Halifax Regional Hospital scored in the top 100 of rural and community hospitals on iVantage Health Analytics' Hospital Strength INDEX®. The INDEX is the industry's most comprehensive rating of rural providers. It provides the data foundation for the annual Rural Relevance Study and its results are the basis for many of rural healthcare's most prominent awards, advocacy efforts and legislative initiatives.

The Top 100 Rural & Community Hospitals play a key role in providing a safety net to communities across America – and the INDEX measures them across eight pillars of hospital strength: Inpatient Share Ranking, Outpatient Share Ranking, Cost, Charge, Quality, Outcomes, Patient Perspectives, and Financial Stability.

Sentara recognized as one of America's best employers by Forbes
Sentara Healthcare, the third largest employer in the state of Virginia, has been recognized as one of America's Best Employers in 2018 by Forbes. Ranking in the Best Large Employers category, Sentara is No. 177 of 500 companies categorized into 25 industries. Sentara was named alongside only 24 other large organizations in the healthcare and social industry group.

Sentara Healthcare employees are passionate about living our mission to improve health every day. To ensure each employee has the best possible training and tools, Sentara offers a multitude of professional growth opportunities with the Sentara Leadership Institute, the Sentara College of Health Sciences, computer-based and simulation laboratory sessions for initial and ongoing training as well as regular best-practice reviews, team coaching and annual benchmark training. Importantly, Sentara is committed to recognizing top performance and celebrating the successes of our team with peer-to-peer recognition programs, the annual CEO Awards as well as performance-based bonus incentives.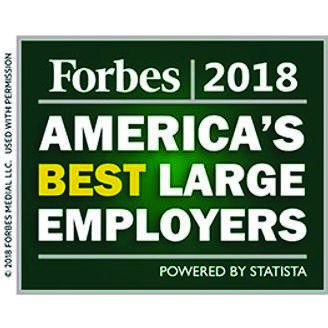 Sentara Healthcare named a top 15 health system by IBM Watson Health
Sentara Healthcare has been named a Top 15 Health System for 2018 by IBM Watson Health. The IBM Watson Health Top 15 Health Systems list is divided into three categories - large, medium and small systems - with five winners in each. Sentara was included in the large system category.

The Watson Health 15 Top Health Systems study, formerly the Truven Health Analytics study, delivers a rigorous, aggregate analysis of individual hospital metrics into system-level data. That data is then used to identify the 15 best health systems in the nation and develop national benchmarks for the industry.

Winning health systems demonstrated better outcomes in mortality, complications, health care associated infections (HAIs), length of stay (LOS), emergency department (ED) wait times, episode costs and patient experience.