Phone: 703-523-1599
Skill. Experience. Technology. The three words to remember, for the one you never want to hear: cancer.
Our highly-skilled physicians and specialists use advanced technology and treatment to better understand cancer, detect it earlier and treat the disease more effectively.
It's also important to know that you won't go through this alone. Together, we'll do all we can to help make cancer part of your past rather than your future.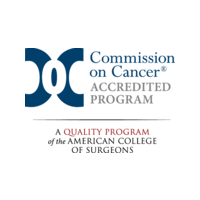 Sentara Northern Virginia Medical Center's
Sentara Cancer Network Resource Center
The Sentara Cancer Network Resource Center at Sentara Northern Virginia Medical Center is in the Century Medical Building on the medical center's campus. Much more than a location, the center offers a variety of resources and support for those diagnosed with cancer and their caregivers, as well as those with questions about cancer and cancer risk. The Century Medical Building features key oncology services including surgery, medical oncology, radiation oncology, therapy, and imaging.
Cancer demands a comprehensive approach, and the center is the place to fit the pieces together. We know that everyone's disease is different, and even more varied are the tools each person uses through diagnosis, treatment, and survivorship. At the center we provide written materials, online information access, support groups, and classes that allow our diverse community to be informed and supported during their unique cancer experiences. As part of the Sentara Cancer Network, our oncology team has access to experience and information beyond our Northern Virginia campus.
The Cancer Resource Center offers dedicated space for meetings, classes and events for cancer patients, caregivers, and survivors. The offices of the Oncology Patient Navigators are also housed in the center. Programs and patient navigation are available at no charge.
The Sentara Cancer Network Resource Center is made possible by Sentara Northern Virginia Medical Center, the Potomac Health Foundation, and generous donations from the community.
2280 Opitz Boulevard
Suite 225
Woodbridge, VA 22191
Phone: 703-523-1599
Email: SCNRC@sentara.com
Find a Provider Near You
Meet our experts to learn more about how we care for you or your loved one.