Sentara RMH Medical Center serves a seven-county area in the Shenandoah Valley and offers many advanced clinical services, including heart and vascular, behavioral health, cancer, neurosciences, orthopedics and sports medicine, maternity, nutrition services, palliative care, and women's health.
Our nursing team at Sentara RMH Medical Center understands the value of embracing innovation and technology along with evidence-based practices to provide patients the highest quality care. Our compassionate nursing team provide exceptional care to our community and continues to raise the bar in healthcare excellence.
Want to learn more about the Sentara nursing experience, including our continuing education opportunities and dedication to shared governance?
LEARN MORE ABOUT SENTARA NURSING
Forensic Nurse Examiners Program
The Forensic Nurse Examiners Program is based out of the Emergency Department at Sentara RMH Medical Center. Forensic Nurse Examiners are Registered Nurses specializing in providing immediate, comprehensive medical-forensic examinations and evidence collection on sexual assault and domestic violence victims. This includes a PERK (Physical Evidence Recovery Kit) and suspect kits, along with photographs and documentation. The program provides appropriate laboratory testing, prophylactic STI (sexually transmitted infections) medications, and emergency contraception to victims.
The DAISY Recognition Program
The DAISY recognition program is a nationally recognized award program highlighting nurses providing compassionate care. Nurses are nominated by anyone in the organization - patients, family members, other nurses, physicians, other clinicians, and staff - who experiences or observes extraordinary care.
Nominate an outstanding nurse.
Nursing Awards and Recognitions: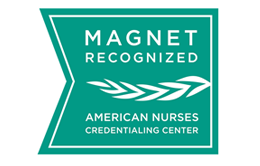 Magnet®
Sentara RMH Medical Center received Magnet® recognition from the American Nurses Credentialing Center (ANCC) in 2014, and re-designation in 2019. ANCC' s Magnet Recognition Program® identifies superior quality in nursing care and is the highest national honor for nursing excellence. The Magnet® program is recognized as the gold standard of nursing excellence.
The Beacon Award
Sentara RMH Medical Center's Critical Care Unit was recently recognized with a Beacon award. The American Association of Critical-Care Nurses (AACN) offers The Beacon Award for Excellence to honor nursing units that distinguish themselves for providing excellence in patient care.
Watson Health Top Hospitals®
In 2021, Sentara RMH Medical Center was named to the Fortune/IBM Watson Top 100 Hospital® 2021 list.
Apply and grow your nursing career here at Sentara.
Hiring nurses for all specialities.