Geriatric Emergency Department Accreditation - Gold Level
In 2022, the American College of Emergency Physicians (ACEP) awarded its highest rating for senior emergency care to Sentara Williamsburg Regional Medical Center. The hospital has received Level I 'Gold' accreditation from ACEP's Geriatric Emergency Department Accreditation program, known as GEDA, which ACEP established in 2014. ACEP describes Level I accreditation as the 'gold standard' for geriatric emergency care. The voluntary GEDA program includes more than two dozen best practices for senior care. The level of accreditation depends on how many best practices an emergency department adopts and employs. The program also expects optimal transitions of care from the ED to inpatient units, home, rehabilitation or long-term care.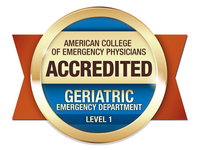 Sentara Williamsburg Regional Medical Center Achieves Magnet® Recognition for Nursing Excellence
Sentara Williamsburg Regional Medical Center is proud to recognize our second designation as A Magnet organization from the American Nurses Credentialing Center in 2019. ANCC' s Magnet Recognition Program® identifies superior quality in nursing care and is the highest national honor for nursing excellence. Currently, only approximately eight percent of all U.S. health care hospitals have achieved Magnet recognition. The Magnet Recognition Program® was developed by the ANCC to recognize healthcare organizations that provide nursing excellence and to disseminate successful nursing practices and strategies. The Magnet® program is recognized as the gold standard of nursing excellence. Sentara Williamsburg Regional Medical Center is proud to achieve Magnet recognition, as this credential reinforces our dedication to quality patient care.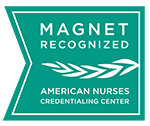 Sentara Williamsburg Regional Medical Center Named One of the Nation's 100 Top Hospitals
The prestigious Watson Health 100 Top Hospitals® annual awards program has named Sentara Williamsburg Regional Medical Center as one of the highest-performing hospitals in the nation. Using independent public data and proprietary analytics, the 100 Top Hospitals study recognizes hospitals that have clearly demonstrated the vision to develop long-term excellence in care, efficiency, and community value. As a 2016 and 2018 award winner, our leadership team, medical staff, and employees — together as a team — have met national benchmarks for the highest-balanced performance in the U.S.

Healthgrades 2018 Excellence in Patient Experience and Excellence in Patient Safety Awards
Healthgrades® is dedicated to empowering stronger and more meaningful connections between patients and their healthcare providers. In 2018, Sentara Williamsburg Regional Medical Center achieved the Healthgrades Patient Safety Excellence Award, placing them among the top 10 percent of all short-term acute care hospitals reporting patient safety data. The award recognizes hospitals that have the lowest occurrences of 14 preventable patient safety events.

In 2018, Sentara Williamsburg Regional Medical Center achieved the Healthgrades Excellence in Patient Experience Award. The survey questions focus on patients' perspectives of their care in the hospital, ranging from cleanliness and noise levels in patient rooms to factors such as pain management and responsiveness to patients' needs. The measures also include whether a patient would recommend the hospital to friends or family.
Exemplary Care for Older Adults
Sentara Williamsburg Regional Medical Center has been designated as a "Nurses Improving Care for Healthsystem Elders" (NICHE) facility since early 2015. NICHE is a geriatric program of excellence based out of the New York University Rory Meyers College of Nursing. It is the leading nurse-driven program to help hospitals improve care for older adults. Learn more about the NICHE program.

Highly Skilled Physicians

Among the center's most important attributes is the unparalleled medical staff, expanded to include more specialists in heart care, nephrology, minimally invasive surgery, cancer care, obstetrics, orthopedics and more. They're supported by experienced, trained teams all working to assure each patient the best possible result.

Innovations in Patient Safety and Outstanding Patient Outcomes

The Institute for Healthcare Improvement and Virginia Hospital Association, two leading organizations in healthcare quality improvement, recognized Sentara Williamsburg Regional Medical Center (SWRMC) as a model for preventing pneumonia in its ICU patients. SWRMC's ICU has gone 15 years with no cases of ventilator associated pneumonia (VAP).

Technological Advancements

Across every department, patients can expect to benefit from landmark advancements in medical technology. Advanced imaging capabilities, including the 32-slice CT scanner for fast, accurate diagnostics, are supported by the interpretation skills of subspecialized radiologists. In addition, "smart" operating suites with voice-activated technology increase minimally invasive procedures for optimal patient outcomes.

Patient-Centered Approach to Care

From the assurance of all-private rooms with overnight accommodations for family and visitors, to the healing effects of soft lighting, water fountains, music and art, Sentara Williamsburg Regional Medical Center is a model of patient-centered care. In every way, the hospital and staff embody the Planetree philosophy that patients heal better in a home-like environment.