Allen Ciuffo, M.D., F.A.C.C.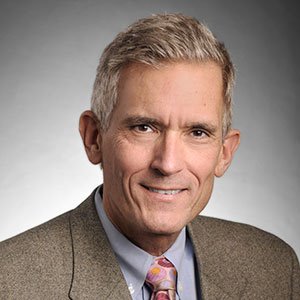 Sentara Cardiology Specialists
Dr. Ciuffo earned his medical degree from Johns Hopkins School of Medicine in Baltimore, MD, in 1978 after receiving his bachelor's degree, cum laude, at Johns Hopkins University. He completed his internal medicine internship and residency at Johns Hopkins Hospital. He also completed fellowship programs in cardiovascular disease and was appointed to the Johns Hopkins faculty in cardiology. Dr. Ciuffo's areas of expertise include interventional cardiology and the management of congestive heart failure, particularly interested in the implantation and management of cardiac implantable and electronic devices. His specialty involves diagnosing, evaluating, and treating cardiac arrhythmias, or abnormal heart rhythms, of patients of all ages. After assessing a patient's heart rhythm problems, he decides on the best form of intervention, discusses various options with his patient, and proceeds with a treatment plan specific to their needs. Dr. Ciuffo is an assistant professor of clinical internal medicine at Eastern Virginia Medical School. He is board-certified in internal medicine, interventional cardiology, cardiovascular disease, and testamur of the North American Society of Pacing and Electrophysiology (NASPE). Dr. Ciuffo is a fellow of the American College of Cardiology and a member of the American Heart Association, the Norfolk Academy of Medicine, and the Heart Rhythm Society.
Board Certifications
Board-certified of Internal Medicine
Board-certified of Interventional Cardiology
Board-certified in Cardiovascular Disease
---
M.D.
Johns Hopkins School of Medicine
Residency and Internship:
Johns Hopkins School of Medicine
Fellowship:
Johns Hopkins School of Medicine
Cardiology
---