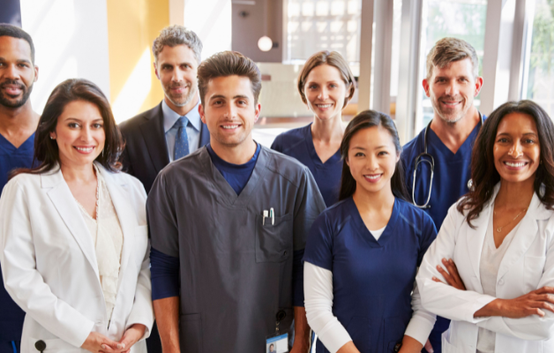 We are so glad you chose Sentara! You are joining a diverse population of nearly 30,000 employees and an organization ranked as a Top 15 Health System in the Nation by IBM Watson Health (2021). We intentionally foster a culture of inclusion and belonging in recognition of our employees and the diverse communities we serve. Welcome to Sentara!

Upon completion of your pre-hire employment process, you will receive an email from the Sentara Welcome Team confirming your start date. Included in that email will be important information about what you can expect on your first day with Sentara. The email will include a link to join our virtual new employee orientation, along with links to helpful job aids that will be useful as you begin your onboarding journey with us.

Your new employee orientation will be done virtually on your first day and is our way of welcoming you to Sentara Healthcare and setting you up for success by providing you with the information, tools and resources you will need to take care of the initial tasks in your onboarding journey.

Below is a general outline of what to expect on your FIRST DAY with us:
Facilitator led virtual new employee orientation and welcome from 9:00 am to noon (link to join will be provided in your welcome email).
Hear about Sentara's rich history, commitment to our patients, communities and each other, as well as what you can expect in your first 6 months with Sentara.
Remainder of the day is for logging in and familiarizing yourself with Sentara's intranet and the many resources available to you as you begin your onboarding journey.
(The above items are completed virtually at home unless otherwise directed by your leader and/or educator. There may be additional onboarding items that you will be directed to complete on your first day based on the specific division you will be joining.)


Beyond your first day
Your leader and/or educator will provide you guidance on onboarding activities beyond your first day.

There is so much to learn about Sentara Healthcare and all the many resources and benefits we have to offer. Whether you are brand new to Sentara, or a returning employee, your new employee orientation is just one of the many ways to set your career on the path to success.

We look forward to watching you grow your career with us and partnering to achieve our mission to Improve Health Every Day.

If you have further questions about your onboarding, please contact your Welcome Team representative.