Celebrating National Hospital Week 2021
A message from Howard P. Kern, President and CEO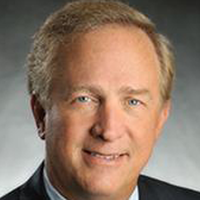 As we continue to celebrate the incredible contributions and talents of Sentara's nursing team during Nurses Week, today we're also kicking off National Hospital Week. I would like to take this opportunity to say thank you, again, to all of our team members for the work you do in service to our patients and members.
Looking back at 2020 across our hospitals and Sentara as a whole:
We took swift action to assemble our COVID-19 task force. We went to incredible lengths to secure PPE for all front-line employees and to set up drive-through testing for our communities. Our physicians, nurses, frontline professionals and employees worked tirelessly to care for patients.
We formed new partnerships with community organizations serving Black, Hispanic, LGBTQ and other communities. We created policies to protect patient rights, initiatives to address health disparities, and are finding new ways to move toward health equity. Additionally, we were named one of Forbes 2020's best employers for women, and all 12 hospitals were acknowledged as leaders in LGBTQ healthcare by the 2020 Healthcare Equality Index.
Across the state, we opened new programs and locations, expanded modernized emergency departments and have now implemented Epic across all 12 hospitals. As a result of our clinical excellence, five of our hospitals were named to Healthgrades' 250 Best Hospitals list, representing the top 5% of hospitals in the nation.
We are also proud Sentara Healthcare was just recently named a Top 15 Health System by IBM Watson Health for excellence in clinical outcomes, operational efficiency and patient experience. Each year, IBM Watson Health analyzes hospital metrics from more than 2,800 hospitals and health systems across the country. That data is then used to identify the 15 best health systems in the nation—five each in the categories of large, medium and small systems—and develop national benchmarks for the industry. Sentara was named a Top 15 Health System in the large system category along with four others.
Even at this high level, it is clear that these accomplishments would not have been possible without the effort and engagement of all team members.
To the Sentara team: there is so much that we have accomplished together on our journey to improve the health of our communities. Your dedication and commitment, especially during trying and stressful times, is admirable and something we should all be proud of. Nurses Week and Hospital Week provide us with the opportunity to express our gratitude, but the truth is that we value what you bring to Sentara each and every day!
By: Howard P. Kern, President & CEO
---