Celebrating Nurses Week 2021: The Year of the Nurse
A Message from Genemarie McGee, Chief Nursing Officer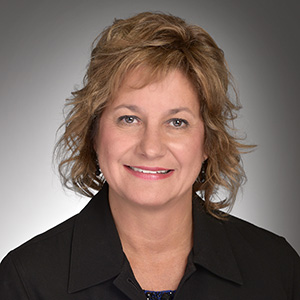 There is a very good reason why the World Health Organization (WHO) and the American Nurses Association (ANA) decided at the end of 2020, that 2021 would continue to be The Year of the Nurse. The efforts of our nurses across the globe and here at Sentara are nothing short of amazing. They have risen to the challenges we have faced with grace and continued to support each other, our patients, and their families while delivering high quality, personalized care with warmth and a smile. For this, our organization is truly grateful.
Although our nursing care team's efforts are appreciated all year long, we are grateful for the opportunity during National Nurses Week to shine some extra special light on this group of Sentara employees.
We Were Watching
First and foremost, we want our nurses to know that even when it felt like no one was watching, we were.
We have watched many first-time nurses jump in and help as if they had been in nursing for 20 years.
We have watched nurse leaders digest protocol changes and difficult patient situations with courage and compassion. And we saw those same leaders jump in and help staff their units to support our teams and assure them they had their backs.
We have seen team members sit by their worried patients' side when their family members couldn't be there.
We have watched those normally in the procedural, surgical services, and outpatient settings volunteer to jump in on the front lines with our ED and inpatient nurses.
We have watched our nurse educators scramble to provide the most up-to-date information coming down from the CDC or at the organizational level and communicate and educate so we could continue to support our communities, while also helping to staff our units.
We have seen our ambulatory nurses setting up testing centers in each of our communities.
We have watched our Occupational Health nurses screening hundreds of staff and providers.
We have watched our Home Health nurses enter homes of COVID patients to assure their care continued after transition from the hospital.
These examples are just a glimpse into what our nurses have done. To our nurses, please know, we have seen you, and we are amazed.
Sentara's Nurses Are Amazing
What our nurses and care teams have done in the last year to support patients and our organization is nothing short of heroic. We are thankful to them for standing beside our patients this past year in some of their darkest, most stressful, and very uncertain moments. We are thankful to them for offering an extra hand where it was needed, for speaking up when something didn't make sense and for paying attention to detail even when tired and stretched. We have asked so much of all of our clinical teams this past year, and they have made us proud.
Their Work Supports the Future
Our mission to improve health every day is a journey that is ongoing. We will always face challenges, but the work we do today makes our foundation even stronger and enables us to build an even healthier future for all. To our nurses across Sentara, thank you. We wouldn't be successful without you!
Please join me in taking a moment to recognize the heroic efforts of our nursing staff this week, and let them know that we see them, we appreciate them and we are amazed by them!
By: Genemarie McGee
---