Aortic Aneurysms: A Serious But Treatable Condition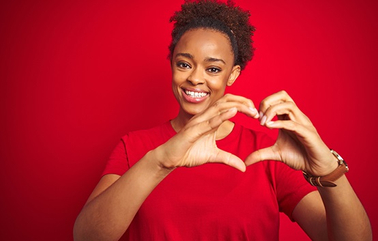 Many people have never heard of aortic aneurysm. But this serious disease, which affects a main artery of the heart, deserves more attention, says Animesh Rathore, M.D., a vascular surgeon at Sentara Vascular Specialists. Aortic aneurysm is a life-threatening condition. Fortunately, it's treatable - and Dr. Rathore and his colleagues at Sentara Vascular Specialists provide multiple treatments to manage it. "We can help you understand the condition and offer several care options," he says.
What Are Aortic Aneurysms?
The aorta is a major artery that carries blood from the heart to the rest of the body. Weakness in the wall of the aorta can make it bulge out like a balloon. This bulge is known as an aortic aneurysm. It can happen in the chest (thoracic aortic aneurysm) or the abdomen (abdominal aortic aneurysm).
As the bulge becomes larger, it can rupture or burst. It can also cause the layers of the aorta to split, a condition known as dissection. These emergency situations cause life-threatening internal bleeding. Aneurysms can also lead to blood clots that form blockages, shutting down circulation to vital organs.
Most people with aortic aneurysms have no symptoms at all. When a rupture occurs, it can cause pain in the chest, back, flank or abdomen. Because of the seriousness of the condition, it's a good idea to be screened for aortic aneurysm if you have risk factors, Dr. Rathore says. "Your primary care doctor is your first line of defense against aortic aneurysms," he says.
Factors that increase your risk of aortic aneurysms include:
High blood pressure
High cholesterol
Hardening of the arteries
History of smoking
Some inherited conditions, such as Marfan syndrome or Ehlers-Danlos syndrome
Smoking, in particular, is strongly linked to aortic aneurysms. If you smoke, quitting is an important way to protect your heart.
Aortic Aneurysm Treatment
When aortic aneurysms are small, doctors usually recommend watching and waiting, Dr. Rathore says. "A small aortic aneurysm has a low risk of rupture," he explains. People with small aneurysms may take medications to lower their risk, such as drugs to control high blood pressure and high cholesterol.
But when aneurysms reach a certain size, the risk of rupture increases. In that case, vascular surgeons like Dr. Rathore can repair the damaged artery. There are different ways to repair aortic aneurysms:
Traditional "open" surgery: A surgeon removes the damaged section of the aorta and replaces it with a surgical graft made of polyester. In some cases, the aortic aneurysm involves the part of the aorta that supplies blood to vital organs, Dr. Rathore says. During the operation, a surgeon may have to reconstruct other arteries and vessels to restore healthy blood flow to these organs.
Endovascular surgery: Surgeons perform this minimally-invasive surgery using a small tube inserted through a tiny incision in an artery in your upper thigh (femoral artery). The surgeon places one or more stents into the damaged aorta. The stents reinforce the weakened artery wall, preventing a rupture.
Hybrid surgery: Sometimes, surgeons use a hybrid approach that combines open surgery and stents.
To determine the best method, doctors consider factors like where the aneurysm is located, how extensive it is, and the patient's age and health. An experienced surgeon can help find the most appropriate treatment for each person. In complex cases, vascular surgeons collaborate with heart surgeons and cardiologists to offer the best care possible.
Aortic Aneurysm Care at Sentara Vascular Specialists
If you're diagnosed with an aortic aneurysm, a vascular surgeon can help you determine next steps.
Despite their name, vascular surgeons do much more than surgery, Dr. Rathore explains. They can offer medical management to reduce the risk of rupture and monitor a small aneurysm over time. "I want to help patients understand the condition they live with and understand all of the care options available to them," he says.
The surgeons at Sentara Vascular Specialists offer a full suite of options for treating aortic aneurysms, including different types of stents. "We've been doing this a long time, and we are pioneers of new technology," Dr. Rathore says. "We're one of the largest vascular surgery groups in the country, with cutting-edge technology and advanced facilities to handle these complex procedures."
If you've been diagnosed with an aortic aneurysm, reach out to the experts at Sentara Vascular Specialists, a department of Sentara Norfolk General Hospital, Norfolk, Va. Call 757-395-1600 to make an appointment.
---