Cardiac Rehab - Physical Therapy for Your Heart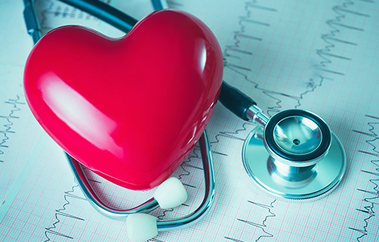 I like to think of cardiac rehab as physical therapy for your heart.Cardiac rehab programs are outpatient programs that require a referral from a physician. They provide supervised exercise training and education for certain sets of cardiac patients.
They help in the recovery process for patients who suffer cardiovascular events such as heart attacks, heart surgeries, and heart failure.
They also use to help treat patients who have some forms of stable heart disease such as stable angina.They have been shown to improve quality of life for cardiac patients.
Cardiac rehab programs are usually staffed by a trained health care professionals including nurses, exercise specialists, nutritionists, and sometimes psychologists. Cardiac rehab programs involve core components including:
Medical evaluation and baseline assessment
Exercise training and physical activity counseling
Cardiac risk factor reduction including nutrition counseling and weight management.
Psychosocial support
Education regarding diet, weight management, medications, and effects of exercise on health
Most outpatient programs consist of 3 times weekly visits involving exercise and education. They also strive to address the psychosocial issues that can arise in cardiac patients.
Cardiac rehab is usually ordered by a patient's cardiologist who remains involved in their care during their cardiac rehab process. Updates are available for the patient's cardiologist and communication about issues that may arise during cardiac rehab also occurs. Cardiac rehab is covered by most insurance for about 3 months or 36 sessions.
The goals of a cardiac rehab include developing an exercise prescription for patients and helping them develop long-term goals to continue to participate in exercise. The kind of exercise and intensity of exercise is tailored to individual patients and their needs and abilities. Another important goal of cardiac rehab is exercise progression and helping patients to build better stamina.
Cardiac rehab programs also focus on education that typically addresses modifiable risk factors such as high blood pressure, diabetes, and lipid abnormalities. They often provide nutritional counseling and weight loss education. They provide information and help with smoking cessation. These factors in addition to exercise are important components of cardiovascular health.
Another important aspect of cardiac rehab is providing psychosocial support. Many patients who suffer a cardiac event may have increased stress, depression, and anxiety afterwards.
Cardiac rehab programs are an important part of recovery for many cardiac patients. Not only do they provide monitored exercise for cardiac patients, but they also provide education and psychosocial support. Although many patients who qualify for cardiac rehab choose not to participate, the patients who do participate often experience improvement in their quality of life.
By: Anna Baer, MD
---