Female Care Team Understands the Unique Needs of Women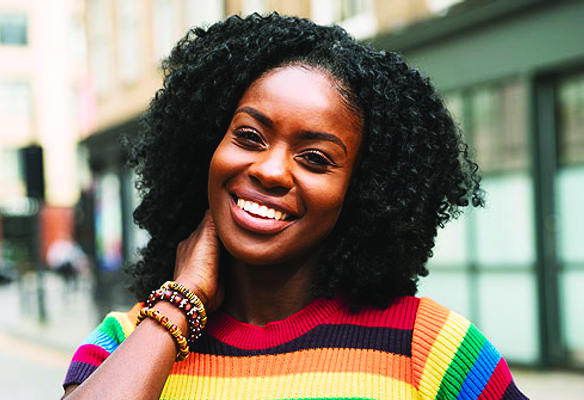 Women have particular healthcare needs, which often means multiple appointments with different providers. But the female team of providers at Sentara Internal Medicine Physicians in Woodbridge has set out to give women an experience that meets their needs.
One Stop for Comprehensive Women's Health Care
Havya Dave, M.D. and Karen Holdsworth, NP, understand that women have different needs and many demands placed on them. The duo has worked to establish a practice where women can get much of their care in one location, at one visit.
"Most people, but particularly women, talk more openly with their primary care provider since they have a rapport," says Holdsworth. "It's easier for us to provide holistic care because we have the time to build a trusting relationship where people open up about their concerns."
Dr. Dave agrees: "We know a woman's history and her medications. And we're focused on prevention," she says. "We've invested in extra training to meet our patients' needs in one visit. Not needing to see multiple providers can be a huge time-saver for already busy women."
Woman-Specific Family Medicine Services
"We created a practice that allows us to do more for our female patients," says Holdsworth. "Women are pulled in so many different directions. We make it easier for them to receive whatever services they need in a single visit, whenever possible. This approach promotes continuity of care because we see the big health picture."
This team of providers eliminates the burden of having to make multiple appointments in different places to take care of health needs.
The team sees females from ages 13 and up. In addition to typical primary care services, they offer:
Gynecologic health services
Preventive gynecologic care can help identify and treat precancerous cells before problems start. The team offers Pap tests and pelvic exams as part of the annual exam. They also perform surgical removal of uterine polyps. And they provide biopsies of the uterine lining to help diagnose bleeding and other problems.
Menstruation and menopause support
"One of the most common concerns women have is related to menstruation," says Dr. Dave. "We help women who experience every degree of bleeding, period pain and cycle-related mood swings."
The providers also support women who are pre- or post-menopausal. Holdsworth notes, "We address all of the issues that come with menopause, so we can improve women's quality of life."
Menopause care includes:
Mood support
Osteoporosis prevention and care
Support for hot flashes
Vaginal dryness treatment
Sexual health services
"Our goal is to create an environment where women of all ages can talk about their sexual concerns or ask questions," says Dr. Dave. "We offer judgment-free advice and provide contraception services that meet a woman's specific situation."
The practice offers prevention and treatment services for sexually transmitted infections, plus contraceptive services, including:
Birth control pills, implants and shots
Insertion and removal of intrauterine devices
Urogynecology services
Women who experience incontinence can get early care. The team helps women understand their options, counsels on Kegel exercises and prescribes medications. And they offer cleaning and replacement services for women who have a pessary.
Weight management
"Weight management isn't unique to women, but women think about and process weight concerns differently than men," says Holdsworth. "We offer sustainable weight loss advice that includes nutrition and exercise counseling. We don't offer fad, get-thin-quick diets because we know they don't work long-term."
Healthy Women Are Central to Happy Families
"Our environment supports women," says Holdsworth. "We want women to feel they aren't alone and that their concerns are normal. When they feel supported, they are more at ease and have improved quality of life."
The providers believe that by helping women, they're helping those around her: "Women are the lifeblood of happy, healthy households. When we improve the quality of life for women, we help entire families function better," says Dr. Dave.
Background
Holdsworth received her nurse practitioner degree from the Chamberlain College of Nursing. She's a member of the American Academy of Nurse Practitioners.
Dr. Dave received her medical degree from Ross University School of Medicine and completed her residency in family medicine at East Tennessee State University. She is a member of the American Academy of Family Physicians.
Both providers accept new patients at Sentara Internal Medicine Physicians, located at 2280 Opitz Boulevard, Suite 250, Woodbridge, Va. Make an appointment by calling 703-523-9750.
By: Dr. Havya Dave & Karen Holdsworth, NP
---