Healthy Kitchen Time Savers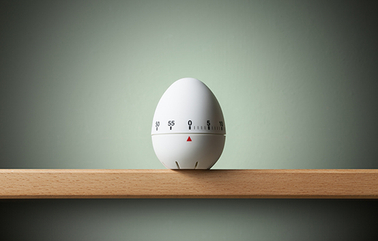 Everyone seems to be looking for kitchen time savers, and boy, there are some great ones in the grocery store. Looking for extra time in the day is especially true with the busy holiday season approaching. But of course, just remember that you will probably pay for the convenience of someone else doing some of the food preparation for you. A head of cabbage is pretty cheap, but you will pay more if the cabbage is shredded and bagged for you, and then a higher price still if you purchase ready-made coleslaw.
Let's explore a few time savers in the kitchen. Just keep in mind the needs of your family's food budget.
In the produce section, look for
Shredded broccoli, cabbage, carrots, Brussels sprouts, cauliflower, and potatoes
Veggie noodles: squash, zucchini, beets
Pre-sliced or pre-cut carrots, celery, apples, melons, and pineapple
Chopped or minced herbs
Prewashed greens: lettuce, kale, spinach
In the protein section, look for
Hardboiled eggs
Cubed, shredded and sliced cheese
Fresh chicken tenders or strips
Pre-formed meatballs, burgers and veggie burgers
Fresh uncooked fish cakes
Tofu cubes
Precooked shrimp
Let's not forget about the many food prep time savers from the freezer such as frozen vegetables and fruits. This includes the newer lines of frozen riced cauliflower and other riced vegetables to provide a lower-carb rice replacement in menu planning. There are also pre-made frozen veggie burgers, chicken tenders and sausage links, and frozen precooked bags of beans and rice that require only a few minutes in the microwave. And of course, there are so many choices for plain frozen fish fillets such as cod, halibut and salmon, as well as deveined shrimp. These are convenience items that are as wholesome as the original products but the prep time is diminished.
Sometimes convenience or processed foods get a bad rap, but it is not always deserved. The highly processed foods that do not remotely reflect the original products are probably best kept out of the shopping cart most of the time. For example, items like potato chips are a far cry nutritionally from a baked potato. Apple juice is not even nutritionally close to a fresh apple. 
__
About the Author
Rita Smith is a Registered Dietitian and Certified Diabetes Educator. She's been working in the field of nutrition and disease prevention for more than 35 years and currently works at Sentara Martha Jefferson Hospital in Charlottesville, Va. Each week, Rita provides nutrition counseling to clients who have a variety of disorders or diseases including high cholesterol, high blood pressure, diabetes, celiac disease, irritable bowel syndrome, gastroparesis and weight management. For these clients, food choices can help them manage their health problems.
By: Rita P. Smith, MS, RD, CDE, Sentara Martha Jefferson Hospital
---