What to expect after a colon cancer diagnosis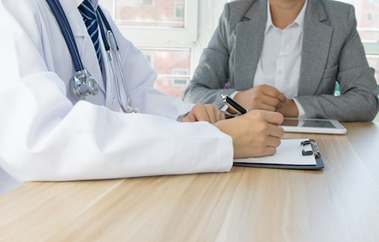 Receiving news of a cancer diagnosis can be a shock to patients. Dozens of questions pop into their minds as they try to grasp what will happen next.
Colon cancer, also known as colorectal cancer, is the third most common cancer type for men and women in the United States, according to the National Cancer Institute. As with other cancers, the earlier the diagnosis, the better the chances for successful treatment. That's why it's so important to schedule a colonoscopy beginning at age 50 or earlier if the patient has other risk factors.
Outlining a plan explaining what to expect after a cancer diagnosis can go a long way toward easing fears and concerns for both the patient and their loved ones. Here's what to expect after a colorectal cancer diagnosis:
Meet with surgeon: The surgeon discusses the next treatment steps with the patient.
Testing: Further testing is usually required to plan any surgery. That can include CT scans, MRI imaging, blood work and ultrasounds. Under most circumstances, surgery is the first treatment needed.
Surgery: The patient will undergo surgery to remove the cancer. This will include part of the colon with surrounding lymph nodes and other tissue.
Cancer staging: Determining what stage your cancer is helps guide treatment and predict outcomes of that treatment. The exact staging is usually not known until the cancer has been removed and a pathologist evaluates it. A physical exam and scans help with staging, but the final staging is determined by the pathology after surgery.
Discuss treatment plan: Many hospitals have cancer conferences where a patient's cancer is discussed in detail with a team of physicians to help design the best therapy. Patients will al-so be assigned a patient navigator to guide them through treatment.
Treatment: Early cancers require only surgery. Chemotherapy, if required, is usually given after enough healing has occurred after surgery. This is around four to six weeks after sur-gery. Radiation therapy is also used with many rectal cancers.
Treatment is most effective when cancer patients are as healthy overall as possible. Nutritional and social needs are just as important as treatment. Patient navigators can help patients get on the right track to meet these needs.
By: John M. Sayles, M.D., Sentara Surgery Specialists
---