Breast Cancer Survivor Encourages Annual Mammograms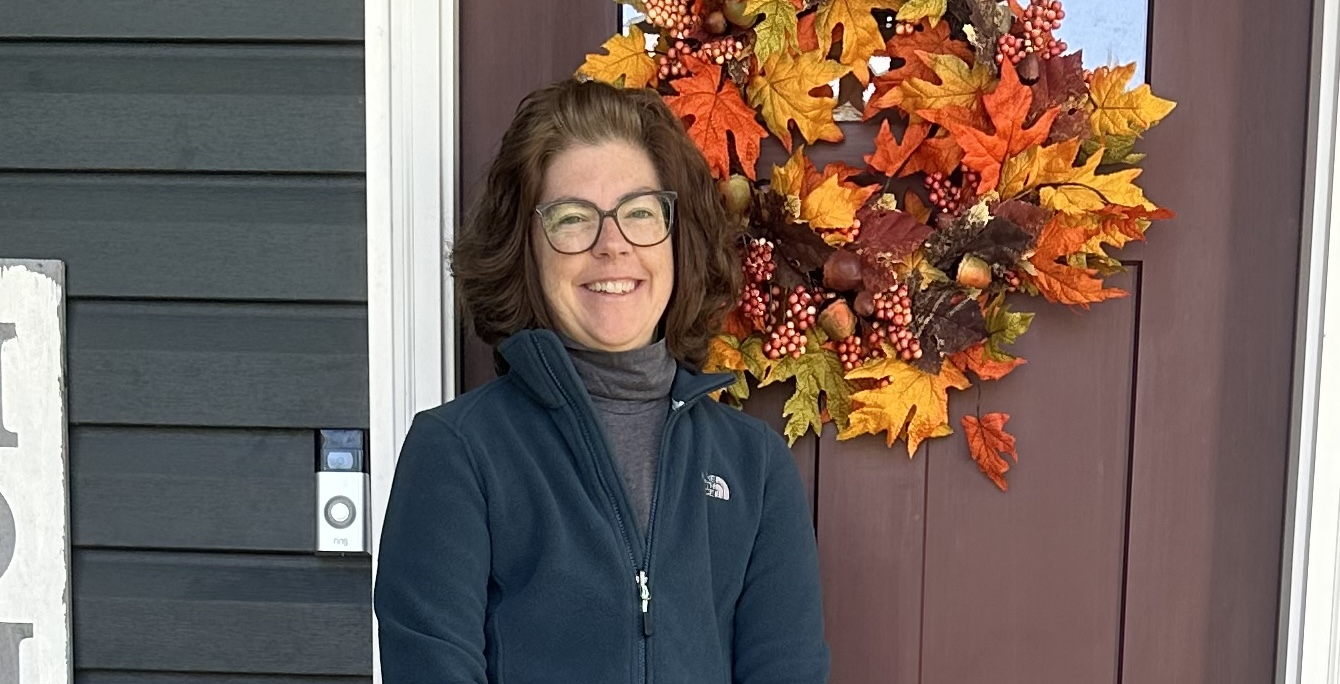 October is Breast Cancer Awareness Month, a time to spread awareness about the importance of screening, early detection, and knowing your family history. As the second leading cause of cancer deaths in American women, breast cancer is something women of all ages may face in their lifetime. One of those women is Mindy Shifflett.
Mindy has been in the education field for 28 years. First as a special education teacher and now as a high school assistant principal and adjunct professor at James Madison University. It's safe to say Mindy understands the importance of following the rules, so it's no surprise she started getting yearly mammograms right when she turned 40.
"My aunt was diagnosed with breast cancer at age 49," said Mindy, "so it was no question that I would start getting screened when it was time."
In September of 2021, at age 47, Mindy went in for her scheduled mammogram. She got a call the following day that the procedure had revealed a spot of concern. Another mammogram, an ultrasound, and a biopsy were quickly scheduled for the following week revealing that Mindy had breast cancer.
"I was worried. I was scared of the unknown. But I knew I wanted to be proactive and aggressive with treatment," said Mindy.
The first appointment Mindy had was with Dr. Turzanski at the Sentara RMH Funkhouser Women's Center.
"She got the ball moving," Mindy explained. "Dr. Turzanski created a plan of action. She explained that I would need surgery and set me up with an oncologist."
Mindy's treatment plan was then put into action. In November of 2021, two months after diagnosis, Mindy had a lumpectomy. She then underwent chemo until May of 2022.
"I was blessed that I was still able to work," Mindy said. "I had chemo on Fridays, so I would take Mondays and Tuesdays off and be back on Wednesday. Being at school with the kids made me feel normal, and I needed that. It also gave me the chance to show the students that you can overcome adversity and persevere when life is challenging."
Upon the completion of chemo, Mindy began radiation at Sentara RMH Medical Center with Dr. David Morgan and Dr. Heather Morgan.
"I had radiation in June and July of 2022," Mindy explained. "I was seeing the team there every single day. They were helpful and kind and did everything they could to make me comfortable."
Mindy's cancer was caught early due to her yearly screening, so her care team believed she had a strong prognosis. Testing was also done which showed that her diagnosis was not genetic-based.
"Surgery, chemo, and radiation was the plan," Mindy said. "But I had a few scares after treatment concluded."
When Mindy was 48, another spot was found in her breast. In March of 2023, Mindy made the brave decision to undergo a double mastectomy.
"I wanted to be as proactive as possible," Mindy stated. "I did not want to live in fear of the cancer coming back. I have no regrets about it."
Today, Mindy is six months post-mastectomy and is considered cancer-free. She will be on hormone treatment therapy for five years, and, although she experiences some side effects, her biggest goal now is to get over the shock factor of the last two years.
"I am back to work full-time," Mindy said. "My hair is growing back, my energy is up. For the first time, I feel like I am through it. I feel like a survivor."
When discussing her breast cancer journey, Mindy couldn't help but reflect on the difference the patient care she received made.
"From the mammographers to the nurses to nurse navigators, everyone was amazing. The doctors and staff were kind, compassionate, knowledgeable, and not afraid to tell me the reality of things or answer the hard questions," Mindy said.
Mindy and her husband have a 19-year-old daughter who is aware of what a family history of breast cancer means.
"She knows mammograms will start at age 30 for her," Mindy said. "She has seen the highs and lows of my breast cancer journey and knows she can get through whatever life has dealt her.
When asked what she would want others to know about breast cancer, Mindy's answer was simple: "Take care of yourself. Get a mammogram when it is time or when your doctor tells you to."
Commit to getting your yearly mammogram by making The Pink Promise today.
---