Sentara Martha Jefferson Hospital embraces the opportunity to transform care at the bedside and provide the highest quality care throughout every interaction. It is intentionally built as an inviting atmosphere for patients and their families to feel taken care of when they receive care. This intention is evident throughout all the different departments throughout the hospital. We specialize in cancer care, emergency – including a free-standing emergency department, advanced gastroenterology, heart and vascular, maternity, neurosciences, orthopedics and spine, sports medicine, and surgery.
Our nursing team goes above and beyond to provide quality health care and in turn it is important for us to take care of our nurses. We have an on-staff resiliency coordinator, onsite, providing council and care to our nursing team members and we offer a serenity garden as a quiet place for reflection that is open to staff and visitors.
Want to learn more about the Sentara nursing experience, including our continuing education opportunities and dedication to shared governance?
LEARN MORE ABOUT SENTARA NURSING
The DAISY Recognition Program
The DAISY recognition program is a nationally recognized award program highlighting nurses providing compassionate care. Nurses are nominated by anyone in the organization - patients, family members, other nurses, physicians, other clinicians, and staff - who experiences or observes extraordinary care.
Nominate an outstanding nurse.
Nursing Awards and Recognitions: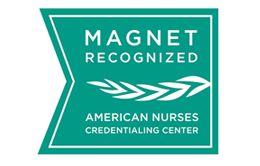 Magnet®
Sentara Martha Jefferson Hospital received Magnet® recognition from the American Nurses Credentialing Center (ANCC) in 2006, 2011, 2016 and 2021. ANCC's Magnet Recognition Program® identifies superior quality in nursing care and is the highest national honor for nursing excellence.
Apply and grow your nursing career here at Sentara.
Hiring nurses for all specialities.