Phone: 855-467-8465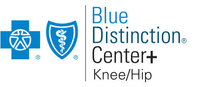 Blue Distinction Center Knee/HipIf aches and pains in your muscles, bones or deep in your joints are holding you back from the activities you love, our orthopedic specialists can help. Our orthopedic team offers treatment for various orthopedic conditions, including fractures, sports injuries, bone and joint disease, and neck and back pain.

Learn more about our individual programs below:
Find a Sentara Orthopedic Specialist Near You
Meet our experts to learn more about how we care for you or your loved one.