Sentara Princess Anne Hospital serves southern Virginia Beach, as well as the neighboring city of Chesapeake. At Sentara Princess Anne Hospital, we promote healing for some of our youngest patients through our neonatal intensive care unit (NICU). Our patients also benefit from achieved excellence in gynecological, comprehensive breast care, orthopedics, cardiac care, and advanced imaging services.

Our nurses represent so much of the work we do which is why we work to promote a spirit of inquiry and continued innovation. We keep our focus on what matters most by remembering our Sentara Commitments; always keeping our patients safe, always treating each other with courtesy and respect, always keeping others informed by communicating effectively, always listening and responding as needed and always working together as a team.

Want to learn more about the Sentara nursing experience, including our continuing education opportunities and dedication to shared governance?
LEARN MORE ABOUT SENTARA NURSING
The DAISY Recognition Program
The DAISY recognition program is a nationally recognized award program highlighting nurses providing compassionate care. Nurses are nominated by anyone in the organization - patients, family members, other nurses, physicians, other clinicians, and staff - who experiences or observes extraordinary care.
Nominate an outstanding nurse.


Nursing Awards and Recognitions: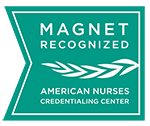 Magnet®
Sentara Princess Anne Hospital received a second Magnet recognition from the American Nurses Credentialing Center (ANCC) in July 2021. ANCC's Magnet Recognition Program® identifies superior quality in nursing care and is the highest national honor for nursing excellence. Sentara Princess Anne Hospital has been Magnet designated continually since 2016.

The Beacon Award
Sentara Princess Anne's intensive care unit (ICU) has been recognized with the Beacon award for several years. The American Association of Critical-Care Nurses (AACN) offers the Beacon Award for Excellence, to honor nursing units that distinguish themselves for achieving excellence in patient care.

The Lantern Award
Sentara Princess Anne Hospital emergency department was recognized with a Lantern award in 2021. The Emergency Nurses Association (ENA) offers the Lantern Award to recognize emergency departments that demonstrate exceptional and innovative performance in leadership, practice, education, advocacy, and research.
Apply and grow your nursing career here at Sentara.
Hiring nurses for all specialities.