Diagnosed during COVID-19; Breast cancer survivor says dont skip your mammogram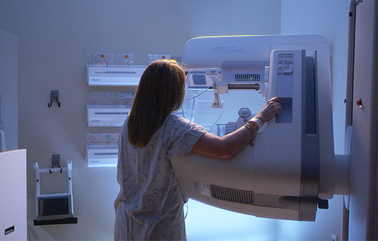 October is Breast Cancer Awareness Month and this year awareness is more important than ever. At the onset of the COVID-19 pandemic, many health care providers were forced to delay non-urgent procedures. Sentara's own mammography services were down 60 percent March through May 2020. This doesn't mean breast cancer rates have decreased in our communities, it means breast cancer is going undiagnosed for longer.
"I felt a lump in my breast in February and my primary care physician said I should get it looked at right away," said Yvonne Dammar-Freckleton of Norfolk. "A lot of 'what if's' started popping up in my brain. I don't want to be going through all this during this time, but I listened to my doctor and scheduled the sonogram as soon as possible."
Thankfully for Yvonne, she didn't wait any longer. Yvonne's sister is a 19-year breast cancer survivor, so she knew she had to be extra vigilant. After Yvonne's lump was confirmed and biopsied, the diagnosis came back: it was cancer.
So many things were going through Yvonne's mind, including the realization she'd be starting her cancer journey in the middle of the COVID-19 pandemic. Nerves were high, but her faith was strong.
Yvonne met with Dr. Jennifer Reed with Sentara Surgery Specialists and had surgery at Sentara Leigh Hospital. Even with everything going on related to the pandemic, she always felt safe and trusted the entire team was looking out for her - especially when one of her own neighbors was diagnosed with COVID-19, she had several questions about her own potential exposure to the virus. With the added support provided by her patient navigator, Yvonne says she never felt alone. She always had someone to answer her questions, and explain the additional safety procedures in place.
Because Yvonne's cancer was caught at an early stage, she is optimistic about her recovery. She is nearing the end of her chemotherapy and will then start radiation treatment. To others wary of getting their screening because of the pandemic or out of fear of what may come, she said you must take control of your own health.
"Don't wait. Time is short. Life is short. Do what you can to get as much out of life as you can," Yvonne said, "Anything in life can happen. COVID or no COVID, we need to take better care of our bodies. Trust your doctors and be your own advocate."
Sentara's mammography volumes are starting to return to normal levels but we will continue to educate and increase awareness.
We want our patients to know the risks and warning signs.
Regularly conduct self-exams and stay on top of preventative screenings.
Continue to help reassure our communities that it is safe at Sentara.
"Finding breast cancer early is the best way to prevent death from the disease," said Dr. Jennifer Reed. "I fear a lack of screening compliance now could lead to an increase in late-stage cancers in the future."
Cancer screenings are vital to detecting early-stage cancers (stage 1 and stage 2) before they reach a more advanced stage. Many cancers do not present symptoms until they are at a late stage, and by that time there are fewer treatment options available. Sentara wants to ensure patients are putting preventative care back into their schedule and are not delaying these critically important screenings.
To schedule your mammogram or another needed cancer screening, please visit the Sentara Cancer Network.
By: Kelly Kennedy
---