New surgeon brings combat experience to Sentara Albemarle Medical Center
Nicole Yeshtokin, DO, treated wounded soldiers in Iraq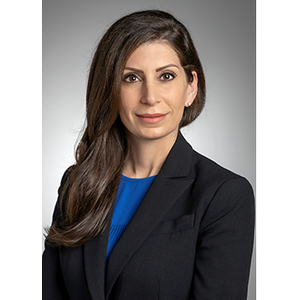 Elizabeth City is a long way from the hot and dusty battlefields of Iraq. Few people may feel the difference as acutely as Nicole Yeshtokin, DO, a new general surgeon at Sentara Albemarle Medical Center.
She is a former Air Force major who spent six months with a forward MASH-type unit near the Syrian border in 2017, deployed to a cinder block building with an orthopedic surgeon, a nurse and two OR techs.
Their small team was the first to receive American and Iraqi soldiers wounded in IED blasts. They arrived in Humvees and other improvised ambulances as quickly as they could be evacuated from the battlefield. There were traumatic wounds and severe bleeding, head traumas and other life-threatening injuries. The goal was to stabilize them enough for medevac helicopter flights to hospitals in the rear.
"It's an experience I'll never forget," she says. "I'm proud of my military service and the soldiers we were able to save under austere conditions," she adds, "but I'm ready to settle into this community and focus on the medical needs of our patients here."
Dr. Yeshtokin emphasizes she is a 'general' surgeon. Her interests include breast and colon cancers, gallbladder surgery and hernias, even the occasional traumatic injury.
"I like being able to do it all rather than specialize in just one thing," she says. "I get to meet lots of different patients, individualize plans of care and help them get better, and that's very satisfying."
Dr. Yeshtokin served for four years at Langley Air Force Base hospital in Hampton, Va. before deploying to Iraq, and then more than two years at a hospital in Franklin, Va. before joining Sentara Surgery Specialists in Elizabeth City. She has a Doctor of Osteopathy (DO) degree and a masters' degree in public health from the University of New England College of Osteopathic Medicine in Biddeford, Maine. She is board certified by the American College of Osteopathic Surgeons.
By: Dale Gauding
---