Sentara Healthcare COVID-19 statistics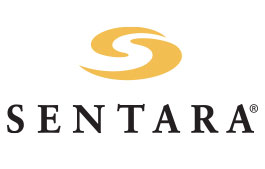 It has been more than three months since Sentara Healthcare created a Sentara COVID-19 Task Force to monitor and respond to the novel coronavirus outbreak as it spread throughout the United States and into our communities.
There have been many significant developments since our task force was created, and many interesting statistics that may not have been reported yet. Here are a few statistics from our health system since the COVID-19 outbreak began. These numbers are the most current as of Wednesday, April 29:
The Sentara COVID-19 Call Center, launched on March 16, has answered more than 9,800 calls from patients and the community.
More than 360 Sentara specialists and primary care providers have been rapidly trained to deploy to hospitals and assist with COVID-19 treatment if needed.
More than 80,000 telehealth and virtual visits have been conducted between Sentara providers and patients.
More than 144,000 pieces of personal protective equipment (PPE) have been donated by local businesses, organizations and community members.
Sentara Healthcare is participating in 2 COVID-19 clinical trials with several more under review.
Sentara's in-house testing laboratory has completed more than 10,000 COVID-19 tests for patients and community members across Virginia and northeast North Carolina.
Sentara and Truist committed $1 million to the We Care COVID-19 Virginia Emergency Food Support Plan, a part of the Federation of Virginia Foodbanks.
We launched www.SentaraHeroes.com to encourage the community to post positive messages of support for our staff. In the first few days, we have received more than 1,800 visits to the page and 30 posts of encouragement.
Sentara continues to care for all patients who enter our facilities and seek care virtually from our expert care teams. We continue to ask our community to help stop the spread of this virus by practicing excellent hand hygiene, remain at home as much as possible and follow social distancing guidelines if you must be in public areas.
By: Kelly Kennedy
---