Sentara Healthcare, Optima Health and Unite Us join forces to connect patients and members with local community programs and resources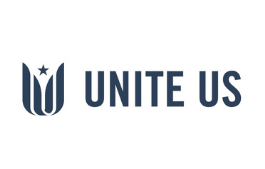 Sentara Healthcare and Optima Health are pleased to partner with Unite Us, a technology company building coordinated care networks nationwide. This collaboration strengthens our shared commitment to create healthier communities and improve the quality of life for Virginians most in need.
The Unite Us Platform creates a single space where Sentara and Optima Health can connect our patients and members to local health, human, and community-based organizations to address their social determinants of health and broader health needs to better improve health outcomes.
Research has shown that social determinants of health – the conditions in which people live, work and learn – have a significant and lasting impact on health outcomes that cannot be addressed by access to health care alone. Through Sentara's Corporate Social Responsibility program, Sentara Cares, Sentara partners with community organizations to address social determinants of health that are more closely aligned with Sentara's integrated care model. Importantly, Sentara Cares seeks to foster equitable health in our community and address health disparities magnified by the impact of COVID-19 on underserved populations.
"We are thrilled to partner with Unite Us to provide critical resources to underserved communities across Virginia," said Anna James, Senior Vice President at Sentara Healthcare. "It is within the community that our actions speak the loudest and this strategic partnership with Unite Us further supports our commitment to making long-term community investments that are sustainable and drive positive change."
Since 2019, through Sentara Healthcare's health plan division, Optima Health has partnered with Unite Us, the United Way of South Hampton Roads and local organizations to connect more than 3,400 Medicaid members in the Tidewater area with programs and services for employment, housing and food assistance.
"Optima Health is focused on addressing social determinants of health and health equity issues in our communities," said Traci Massie, Director of Government Programs at Optima Health. "Research shows that 20 percent of an individual's health is tied to the clinical care they receive, and 80 percent is tied to their social determinants of health. This partnership provides a seamless technical solution to enable us to provide the care and support needed to our most vulnerable populations, and we are very excited to provide this service to all our Medicaid members statewide. "
The Unite Us network in Virginia is built in partnership with the Office of the Virginia Secretary of Health and Human Resources, the Virginia Department of Health, Optima Health, Partnering for a Healthy Virginia, Kaiser Permanente, Virginia Mental Health Access Program, Virginia Department of Social Services, and Virginia Hospital & Healthcare Association. Unite Us' footprint in Virginia began in 2016 in partnership with the United Way of South Hampton Roads, and expanded in 2019 in partnership with Optima Health.
"We are honored to partner with Sentara and Optima Health to ensure that people have equitable access to much-need services in Virginia," said Kathleen Banfield, Unite Us' Virginia State Director. "Their commitment to the community and to recognizing that health comes from both healthcare and social care is a game-changer," she added.
By: Brittany Vajda
---