Sentara Hospitals Use Artificial Intelligence to Predict and Prevent Sepsis Infections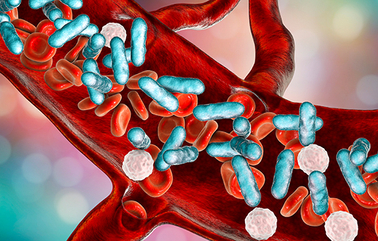 The Centers for Disease Control and Prevention (CDC) reports at least 1.7 million adults in America develop sepsis every year and more than 270,000 die from it. Sentara hospitals are using a state-of-the-art Artificial Intelligence system to predict which patients are most at risk for sepsis so care teams can take preventive action or begin life-saving interventions early.

Sepsis is the body's extreme and potentially deadly response when an infection enters the bloodstream. Without rapid intervention, sepsis can cause tissue damage, organ failure, and death in a matter of hours. It is difficult to predict and even more difficult to stop.
The Sentara division of Clinical Business Intelligence recently designed and launched a predictive tool dubbed the "Sepsis Sniffer" to help care teams focus on inpatients most at risk of developing sepsis.

Last year, Sentara also partnered with data analytics company, Jvion, to develop an algorithm that processes 4,500 patient data points in real time to help predict sepsis. Doctors and nurses opening the Sentara eCare electronic patient record will see an alert on their screen if the algorithm concludes the patient is at imminent risk for sepsis.
To learn more about sepsis and how Sentara Healthcare is using technology to prevent it, read this column in The Daily Advance from Dr. Daniel Mulcrone, a critical care intensivist and director of the Medical and Surgical Intensive Care Unit at Sentara Albemarle Medical Center in Elizabeth City, N.C.
By: Dale Gauding
---