Sentara Martha Jefferson Hospital Receives Grade A for Fall 2021 Leapfrog Hospital Safety Grade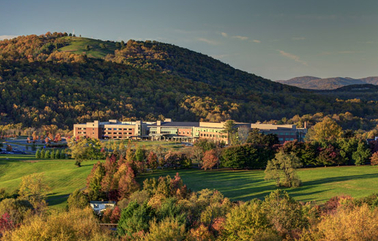 Sentara Martha Jefferson Hospital received an "A" grade in the Fall 2021 Leapfrog Hospital Safety Grade, a national distinction recognizing the safety fundamentals in protecting patients from errors, injuries, accidents, and infections. The Leapfrog Group is an independent national watchdog organization committed to health care quality and safety. The Leapfrog Hospital Safety Grade assigns an "A," "B," "C," "D," or "F" grade to all general hospitals across the country and is updated every six months. It is the only hospital rating program based exclusively on hospitals' prevention of medical errors and other harms to patients in their care.
"Recognitions, such as these, highlight the constant efforts our team puts forward daily to keep our patients safe," said Paul Tesoriere, MD, Sentara Martha Jefferson Hospital Chief Medical Officer. "We are proud to be recognized for the work we have done and continuously look for areas in which we can improve in order to provide the best care for our patients and their families."
The Leapfrog Hospital Safety Grade uses more than 30 measures of publicly available hospital safety data to assign grades to nearly 3,000 U.S. acute-care hospitals twice per year in order to assess a hospital's overall performance in keeping patients safe from preventable harm and medical errors. The Hospital Safety Grade's methodology is peer-reviewed and fully transparent, and the results are free to the public.
"The Leapfrog grade, in conjunction with other acknowledgments, help to give patients insight into the quality care we provide and can help to guide the decision on where to seek care," noted Frank Jargowsky, Sentara Martha Jefferson Hospital Director of Quality and Patient Safety. "We strive to keep our community safe and to provide the utmost quality care to anyone who should find themselves needing a hospital stay."
Additional information on the grade details and access to patient tips for staying safe in the hospital can be found by visiting hospitalsafetygrade.org.
By: Alyssa Pacheco
---