Sentara Northern Virginia Medical Center granted Level III Trauma Designation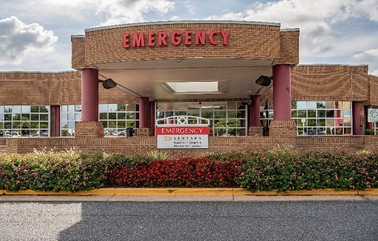 Sentara Northern Virginia Medical Center earned the Level III Trauma Center Designation from the Commonwealth of Virginia. This allows Sentara Northern Virginia Medical Center to deliver a higher level of care for multiple injured patients.
"In the past, these were patients who had to be transported to facilities further away," explains Dynette Rombough, RN, Trauma Program Manager.
Sentara Northern Virginia Medical Center was able to achieve this elite designation through a collaborative effort between hospital and medical staff leadership, emergency medicine, orthopedics, radiology, critical care, neurosurgery, surgery services, nursing and inpatient leaders, quality and safety, education department, clinical nursing, hospitalist providers, anesthesia and senior leaders.
"The development of this program allows timely, quality trauma care for those suffering serious injury," explains Steven Nakao, MD, Trauma Program Medical Director, "We want to thank all team members for their tireless effort in earning this prestigious designation. It is another great example of how We Improve Health Every Day in the Prince William County region."
Virginia Trauma Center standards are based upon national standards put forth by the American College of Surgeons and the American College of Emergency Physicians. Level III trauma centers, through an organized trauma response, can provide prompt assessment, resuscitation, stabilization, emergency operations and also arrange for the transfer of the patient to a facility that can provide definitive trauma care.
Sentara Northern Virginia Medical Center will be re-surveyed in 2022.
By: Susan Bahorich
---