Sentara Health Plans executive earns spot on Modern Healthcare Top 25 Emerging Leaders list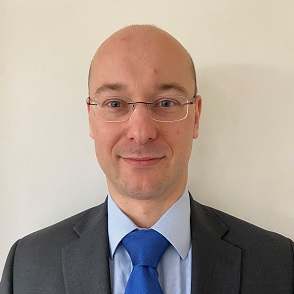 Tomasz Kawka, Vice President of Merger and Acquisition, Integration and Transformation at Sentara Health Plans, achieved recognition from Modern Healthcare with inclusion in its 2022 class of Top 25 Emerging Leaders. Modern Healthcare, the leader in healthcare business news, research, and data, annually honors emerging leaders all age 40 or under, who have made significant contributions in the areas of innovation and financial, operational, and clinical excellence early in their careers. Sentara Health Plans is the health insurance division of Sentara Healthcare and includes Optima Health and Virginia Premier Health Plan.
Tomasz leads the merger and acquisition integration team for Sentara Health Plans, which serves more than 900,000 members across commercial, Medicaid, Medicare and CCC Plus product lines. He also leads the transformation and innovation initiatives for the organization, continually improving experience and service for health plan members and affiliated providers.
In March 2020, as the COVID-19 pandemic brought uncertainty and disruptions to all aspects of the healthcare industry, Tomasz led the integration of Virginia Premier into Sentara Health Plans. He also helped reassess and, when appropriate, re-deploy available resources within the organization as it addressed COVID-19 challenges while continuing to provide best-in-class service to its health plan members.
The integration effort enabled the organization to take advantage of its newfound scale and form partnerships improving member's access to care at a critical timing during the pandemic. It also brings substantial performance improvement for the enterprise through reduced overall administrative and medical costs. The best practices identified in the integration continue to be applied throughout the organization and were integral in helping Sentara Health Plans achieve recent increases in the Medicare & Medicaid Services (CMS) Star Ratings for both of its health plans – Virginia Premier improved to 3.5 Stars (from 2.5) and Optima Health improved to 4 Stars (from 3.5).
Tomasz earned his Master of Electrical Engineering and Bachelor of Computer Science from Rensselaer Polytechnic Institute in New York. Tomasz's experience prior to joining Sentara includes leading health plan operations and management consulting. A native of Poland, Tomasz is fluent in both Polish and English, and conversational in Japanese and Spanish.
The full list of Emerging Leader honorees is profiled in the March 21 issue of Modern Healthcare and online at
https://www.modernhealthcare.com/awards/top-25-emerging-leaders-2022
By: Peter Sengenberger
---