Meet Dr. James Brennan with Sentara Neurosurgery Specialists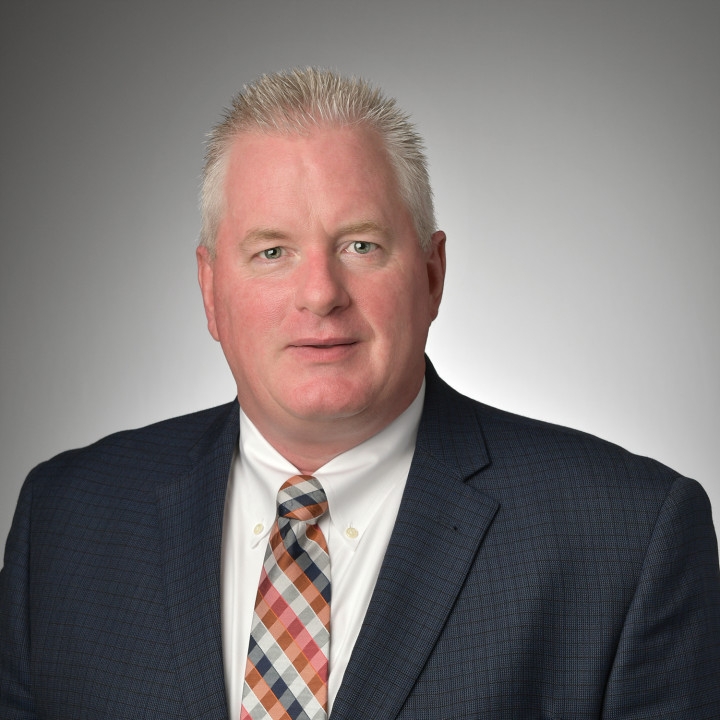 James J. Brennan, M.D.
Sentara Neurosurgery Specialists
Neurosurgery
"The most rewarding part of my job? Helping someone who isn't expected to make it get up and walk out of the hospital. It's truly the best feeling ever." So says James Brennan, MD, recalling a case he had a few months ago. A young woman came to Sentara after causing a car accident during a medical emergency. Her diagnosis? An epidural hematoma sustained from an earlier fall at home. Thanks to the quick response from Dr. Brennan and his surgical team, the woman survived.
While Dr. Brennan is now a partner in Sentara Neurosurgery Specialists, it wasn't always clear that a practice in medicine would be part of his future. When he started college, Dr. Brennan intended to go into engineering. But he struggled to stay interested in requirements such as physics and calculus, eventually switching majors to biology, with a minor concentration in pre-med.
He soon discovered a passion for medicine and helping people in need. After finishing his undergraduate studies, Dr. Brennan enrolled in medical school at Albany Medical College in New York. While he wasn't sure what kind of doctor he wanted to be, one of his first clinical rotations - OB/GYN - sparked his interest in surgery.
He considered neurosurgery, solidifying his decision while training under several Neurology professors. "We had some great older neurology professors who'd do these great neurological exams, and when you see someone who can do a really good neurology exam, it's really impressive. They wouldn't even need other tests - they'd examine a patient, say exactly where a tumor was, and an MRI would confirm their suspicions. It really impressed me," says Dr. Brennan.
Eventually, Dr. Brennan applied for a neurosurgery residency and was matched at the University of Oklahoma. "For a guy from New York, it was a big culture shock, but it was a great place to train," he says. "We did a lot of surgery, which is what I wanted to do, and the experience was just fantastic." Then, in 1999, the Bridge Creek-Moore F5 tornado devastated parts of Oklahoma City. By that time, Dr. Brennan was chief resident and covering the university's Children's Hospital. His knowledge and surgical skill helped save the lives of several children with serious injuries after the storm.
Following his time in Oklahoma, Dr. Brennan relocated his family to St. Louis for a one-year fellowship in spinal surgery. The family then moved to Florence, South Carolina, where he worked for 16 years in a private physicians' group. Dr. Brennan recently joined the health care team at Sentara, in April of 2017.
At Sentara, Dr. Brennan performs a variety of neurosurgeries, including spine surgery, general neurosurgery and pain management procedures such as implanting spinal cord stimulators. He also works on traumas and removes basic brain tumors. Additionally, he heads the Spine Process Improvement Committee, evaluating various ways to improve patient care and outcomes following neurosurgery. He is also, involved with the Trauma and Critical care committees.
Dr. Brennan is also part of the Virginia Beach Comprehensive Back and Neck Workgroup. This initiative involves doctors from multiple disciplines, including primary care, Physical Medicine, pain management, orthopedics and neurology. The program is working to standardize care for people with spine problems who come to the emergency department. The goal is creating a system to ensure patients are referred to the most appropriate team members. A pilot run of the new program is anticipated soon; if successful, Dr. Brennan hopes the initiative will spread throughout the Sentara Healthcare system.
While not currently participating in research, Dr. Brennan hopes to revise his role as a lead investigator in FDA clinical trials. He's particularly interested in using spinal cord stimulators to effectively manage chronic pain. For now, he travels the country as an instructor for Boston Scientific, teaching other surgeons the most current techniques for stimulator implantation and revision. "I'm hoping to do over 100 stimulators this year. I do the procedure with patients awake, so I really know the device is where it needs to be. Our results have been good, and the patients and pain doctors both appreciate it - it's a win-win because, if you put in a stimulator and it doesn't work right, you've just gone through a surgery for nothing," says Dr. Brennan.
---