Sentara Family Medicine Provider Seeks to Prevent Chronic Illness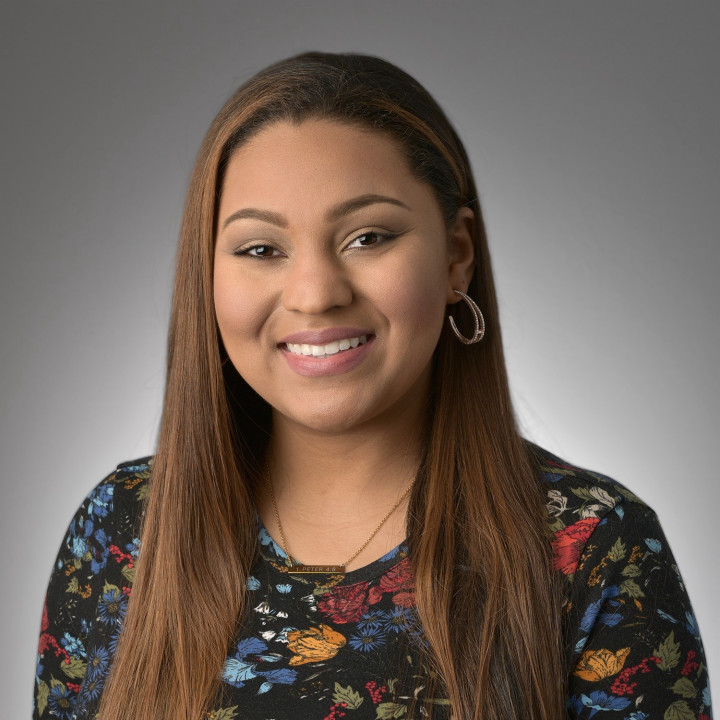 Jasmine A. Jordan, NP
Sentara Family Medicine Physicians
Family Medicine, Nurse Practitioner
"When I was 12, my mom was diagnosed with breast cancer. And two years later, my father was diagnosed with prostate cancer," says family nurse practitioner Jasmine A. Jordan, NP. "After the experience of caring for my parents, I realized I wanted to nurse people through a health crisis."
Jordan is a nurse practitioner with Sentara Family Medicine Physicians in Newport News, Virginia. She offers primary care for people of every age.
"I'm especially passionate about getting the younger generation to invest in their health," says Jordan. "I'm a millennial myself, so I understand why young people think they don't need a provider."
Prevention-Focused Primary Care in Port Warwick
"I worked in cardiac medicine at a hospital and saw so many preventable health problems," says Jordan. "Patients would come and go through a revolving door. That's when I realized my place was in primary care, where I help prevent hospital admissions and readmissions."
To prevent chronic diseases, Jordan emphasizes:
Diagnostic screenings: Health screenings, including Pap smears, colonoscopies and mammograms may identify pre-cancer or cancer when it is most treatable.
Lifestyle and behavior modification: Good nutrition, regular exercise and high-quality sleep can boost overall health and help with weight management.
Annual well visits: Having a yearly physical plus blood work can help prevent heart disease, high blood pressure and diabetes.


A Nurse Practitioner Who Treats Patients Like Family
"I like that in primary care I can be on a health journey with my patients," says Jordan. "I'm not a provider who tells patients what they need to do. I'm like another family member, holding their hand and cheering them on."
Jordan wants patients to feel empowered to take control of their health: "As humans, we like to feel we are in control of something. I point out the things within our control, like diet and lifestyle management, to help my patients have a more positive outlook."
Primary Care When You Need It
Jordan joins two physicians in the practice, and sees patients from 8 a.m. to 5 p.m., Monday through Friday. For urgent matters — such as flu symptoms or back pain — she offers same-day appointments.
Jordan loves knowing she plays a part in making her patients feel better and lead happier lives. A simple "thank you" or smile from a patient lets her know she made a difference.
Background
In her spare time, Jordan gives back to the Hampton Roads community by participating in supply drives for local shelters. She runs (and stars in) a concert series that raises funds to support Sisters Network, Inc., a breast cancer organization.
Jordan completed her training at Georgetown University and is board-certified by the American Association of Nurse Practitioners. She is also a member of the nursing sorority, Chi Eta Phi, and the service sorority, Alpha Kappa Alpha. Jordan is accepting new patients at Sentara Family Medicine Physicians, located at 11803 Jefferson Avenue, Suite 100, Newport News, Va. You can make an appointment by scheduling online or calling 757-594-1850.
Learn more about the role physician assistants play in patient care.
---