You're Pregnant! 5 Things to Talk to Your OB-GYN/Midwife About Now (free downloadable list)
Congratulations! The pregnancy test is positive, now what?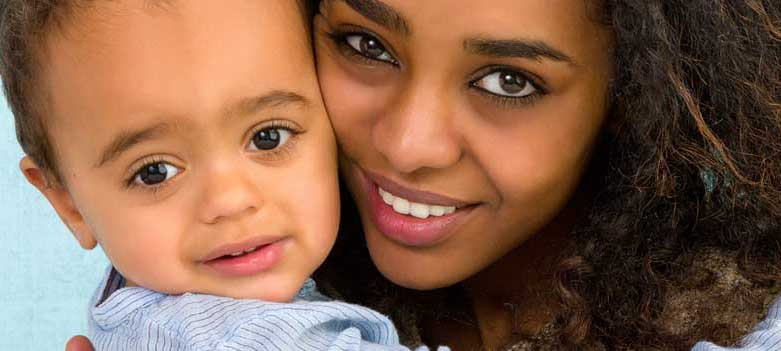 "Whether you're a first-time mom or not, everything can feel new and scary. Each pregnancy is different," explains Cathy Slusher, MD, OB-GYN with Harrisonburg OB-GYN Associates. Your first prenatal visit with your OB-GYN (sometimes called an OB doctor, OB specialist or obstetrician) or your Certified Nurse Midwife (also known as a CNM or midwife) is an opportunity to confirm your pregnancy, review your medical history and ask the questions you no doubt have on your mind.
What to Bring With You:

You can help the first prenatal appointment go smoothly by doing a little homework before your arrival. If you've seen your OB-GYN or midwife before, they likely have a good sense of your medical history. But it never hurts to bring the key details with you - you may also be able to download it from your electronic medical record.

Make sure to include:

General Medical History: List medical concerns, dates and treatments if applicable.
Family Medical History: This is a good time to ask family members about genetic disorders and birth defect history. Depending on your family medical history, your ethnic background, and other factors, your provider may recommend different screenings or tests.
Fertility History: Provide highlights of your menstrual history, including regular/ irregular periods, history of cramping or PMS. Describe any fertility treatments you have had and their outcomes. Include any abnormalities detected during pap smears, and any treatments if needed. Include mention of past pregnancies and/or infection exposure.

Talk About Your Medications:

Review both prescription as well as over-the-counter medications you are currently taking including any herbal medicines, vitamins, or health supplements. Note any allergies to medication. Talk about any additional medications/vitamins you may need to take during pregnancy as well as any you may need to stop.

Be Honest About Your Dietary Habits:

Your OB-GYN/midwife will ask about your caffeine, alcohol, and nicotine consumption. Be honest about your pre-pregnancy habits. Let them know if you are having any issues making the needed changes now that you're pregnant. If you need help staying sober, be honest and your OB-GYN/midwife will work with you to ensure a safe and healthy pregnancy.

Don't Skip Your Mental Health History:

Now, more than ever, it's important to take care of your health, and that includes your mental health. Talk about anxiety, depression, or other mental health concerns. In some cases, your OB-GYN/midwife may recommend you stop taking a certain medication. However, in other cases, the risks of stopping a medication outweigh the potential benefits.

Write Down Your Questions:
As you navigate your first prenatal appointment, write down your questions in advance. "Pregnancy brain" may already be starting so it can help to keep notes in a special notebook or an app. Consider sharing access to the notebook/app with your partner, as they may also have questions.
Here's a list of some questions you may want to ask - add yours to this list to personalize it:
Questions about your prenatal health:
What adjustments should I make to my diet and/or medications? How much weight should I gain? And more importantly, at what rate?
What vaccinations should I get and when?
What vitamins do I need to take?
What exercise is okay during pregnancy?
Do you consider my pregnancy to be high-risk at this time? If so, why and how will that impact my pregnancy?
Based on my personal medical history and family history, am I predisposed for any specific complications or condition?
What symptoms should I expect and how can I manage them?
What pregnancy symptoms are normal and what's an emergency?
Questions about your pregnancy and delivery:
It may seem early to talk with your OB-GYN/midwife about delivery, but an open line of communication with your team from early in the pregnancy will help ensure you are both on the same page when it comes to your pregnancy and delivery goals.
How often will I have appointments?
What is the best method and time of day to contact you?
What types of prenatal testing and screening do you provide?
If I'm not feeling well between regular appointments, do I schedule an appointment with you or my primary care physician?
What should I expect during my labor and delivery?
Do I have the option of having a doula with me for my birth?
Who will deliver my baby?
Which hospital(s) are you affiliated with for delivery?
What is your position on _______? This list may include things such as Inductions, Scheduled c-sections, Epidurals, pain management options, Episiotomies, Vacuums, Forceps, Delayed cord clamping
"Remember that its okay not to walk out of that first prenatal visit knowing everything," says Dr. Slusher. "You have plenty of future visits with your provider and having a place to write your questions and concerns really helps."
Download our Guide to Questions to Ask at Your first Prenatal Appointment
Helpful Links:
There are many things to consider when having a baby, and Sentara Health is here to help you. Please see the links below for resources to guide you on your pregnancy journey.
---