Memory lapses: What's common and what's not?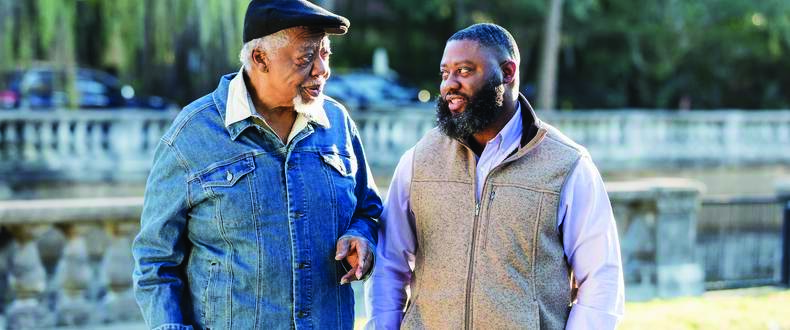 No matter how old we are, we all experience memory lapses from time to time.
But as we age, we start to wonder if that name we can't remember or misplaced object we still can't find signal something more.
"As we get older, our brains change naturally, and we experience some cognitive decline," explains Bethany Gilstrap, PsyD, a licensed clinical psychologist for Sentara Neurology Specialists. "We become slower at processing information, and we may not be able to process as much information. Also, compared to younger adults, older adults are less efficient in recalling information."
What's typical and what's not in cognitive decline?
If you're concerned about memory lapses in yourself or a loved one, here are some guidelines to consider.
Normal aging includes occasionally having difficulty:
Choosing the right words
Finding lost items but usually locating them after retracing steps
Recalling a name, but it comes back later
Remembering an appointment because it wasn't written down
Taking longer to balance the checkbook with minimal errors
Concerning memory symptoms:
Confusing time relationships (thinking an appointment was two days ago instead of two weeks ago)
Difficulty retaining recent information, such as conversations or events
Feeling challenged by technology that's familiar to the person, like a remote control or microwave
Leaving the stove on
Losing objects more frequently and having a hard time finding them without help. May accuse others of taking them.
Making medication and financial errors
Not being able to consistently remember what to call familiar objects
Repeating the same question within a short time frame
Struggling with multi-step instructions
When to get medical help for memory concerns
Primary care providers are often the first step in determining whether someone's memory loss requires an evaluation from a specialist, notes Melissa Hunter, PsyD, who, along with Gilstrap, helped develop the neuropsychology program at Sentara. Cognitive screening is also required as part of a Medicare annual wellness exam.
"Many factors can lead to memory loss," Hunter says. "Your doctor will want to know how well you're sleeping, your mood, whether you have other health conditions and what medications you're on, for example."
If PCPs are concerned, they will submit a referral to a neurology clinic for further workups.
At the clinic, neuropsychologists and neurologists use imaging and information gathered from patients and their families during interviews. They also use a battery of cognitive tests to evaluate a patient's abilities and determine if they may have dementia.
How do I approach a loved one about memory loss?
Deciding how and when to talk to a loved one about memory loss can feel overwhelming. Family involvement is the key to starting the conversation, Hunter says.
"We recommend being open and honest and having those conversations even if the person isn't fully aware that they may be having problems," she says. "It's better not to have secrets and to assure your loved one that you are talking to them out of a genuine place of concern."
Accompanying loved ones at a neurology appointment is crucial because family members often notice memory concerns more than their loved one does. In addition, going to appointments with your loved one can reduce anxiety for all and allow for more open communications, Gilstrap says.
To connect with a Sentara neurology or neurosurgery specialist, please call 1-877-310-8713.
By: Lisa Marinelli Smith
---