Sentara Primary Care Doctor William Maloney, M.D., Is a People Person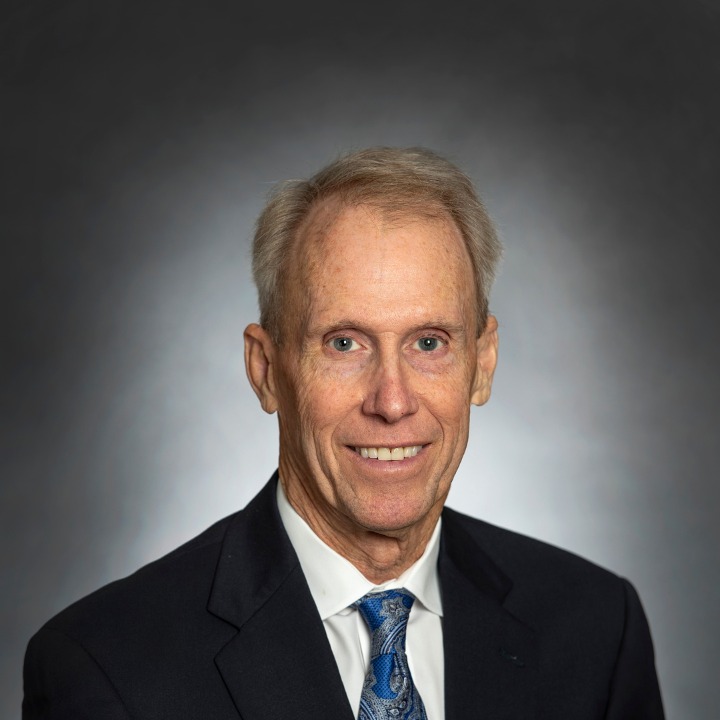 Internal Medicine Physician
Sentara Martha Jefferson Internal
Medicine
Internal Medicine
"Your personal, emotional and spiritual life all influence your physical health," says internal medicine physician William Maloney, M.D. "I try to see the big picture and integrate all of those things into my patients' care."
Dr. Maloney lets that principle guide him as a primary care doctor at Sentara Martha Jefferson Internal Medicine. "It's my goal to see each patient as a whole person," he says.
Forming Relationships and Finding the Fun in Medicine
Dr. Maloney's father was a physician. Seeing his dad's experience drew him to the field. "I liked that medicine was a great way to connect with people," he says.
He chose internal medicine because it gave him an opportunity to solve a variety of medical concerns, helping patients manage everything from short-term infections to chronic illnesses.
For many years, he ran his own private practice with several partners. But the administrative tasks associated with running a business took away from the time he could spend doing what he really wanted to do: spend time with patients.
Needing a break, Dr. Maloney and his wife sailed their boat from Chesapeake to Tahiti, a journey that took more than two years. When he returned, he realized how much he missed practicing medicine. "Coming back to practice at Sentara, I remembered why I went into medicine. I can spend time talking to my patients again," he says. "I'm a bit older and wiser now, and I've found the fun in medicine again."
Caring for Patients With Chronic Diseases
Dr. Maloney cares for adults of all ages. He is particularly interested in helping people manage chronic conditions, including:
Asthma
Diabetes
Heart disease
High blood pressure
People can keep these long-term illnesses in check through a combination of medical treatments and lifestyle behaviors. Dr. Maloney works with his patients to help them find achievable ways to manage their symptoms and live their best lives.
"I'm a careful clinician and a good listener," he says. "I'm grateful to have trusting relationships with my patients."
Background
Dr. Maloney grew up in California and went to college at Stanford University. He attended medical school at the University of California UCLA School of Medicine. He headed east for a medical residency at the University of Virginia Health System and never left. He is board-certified by the American Board of Internal Medicine and is a member of the American College of Physicians.
He and his wife live in Charlottesville, where they enjoy the beauty of the region and the small-town feel of the community, he says. "It's a town full of interesting, down-to-earth people." In his spare time, he enjoys fishing, bird hunting and playing squash. And, of course, boating: "I plan to go back and finish the Pacific one day," he says. In the meantime, he enjoys spending time along the Virginia coast.
Dr. Maloney practices at Sentara Martha Jefferson Internal Medicine in Charlottesville, Va. Call 434-654-8930 to schedule an appointment.
---