Attend to Pre-Diabetes Soon of Diabetes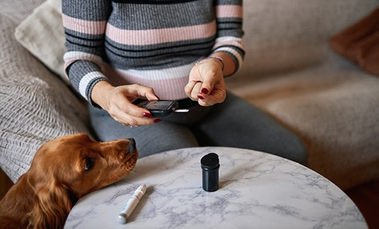 The American Diabetes Association (www.diabetes.org) notes that 96 million Americans who are age 18 and older have pre-diabetes. This is 38% of the U.S. adult population! On top of that, 48% of adults who are 65 years and older have pre-diabetes.
A new CDC study published by JAMA Pediatrics found an uptick in pre-diabetes over the past 23 years in adolescents and teens (12-17 years old). Here is more from the collection of data from the CDC.
The prevalence of pre-diabetes is gradually rising in adolescents and teens. These are the percentages of adolescents and teens with pre-diabetes between the years 1999 and 2018:
1999-2002: 12%
2003-2006: 15%
2007-2010: 23%
2011-2014: 28%
2015-2018: 28%
Current data is not available but because of the covid pandemic for the past two years, researchers fear that the pre-diabetes incidence among adolescents and teens is even higher than 28%.
There are several risk factors for pre-diabetes including:
Age - the risk increases with aging
Gender - it is more common in males
Family history of pre-diabetes or diabetes
Obesity
Being inactive
Having high blood pressure
Be sure to regularly have your blood glucose tested since most people with pre-diabetes do not experience any overt symptoms. A diagnosis of pre-diabetes is made from several readings in the following ranges:
A1C: 5.7-6.4 (normal is 5.6 or less)
Fasting blood glucose: 100-125 mg/dl (normal is 99 mg/dl or less)
The important thing to know is that pre-diabetes is treatable, and with lifestyle changes diabetes can be prevented, or at least delayed for years. There are no obvious symptoms like increased thirst or urination as there are with diabetes. You really will need to maintain those important yearly visits with your health care provider so that upward shifts in your glucose or blood sugar levels can be detected early on.
Small sustained lifestyle changes are helpful in reversing pre-diabetes.
Start with a 15-minute walk each day. It is a good beginning, and then perhaps move up to 30 minutes daily.
Give attention to the type and quantity of carbohydrate-containing foods. You definitely do not need to completely eliminate them.
Fill up half of your plate with non-starchy vegetables such as asparagus, Brussels sprouts, carrots, greens, green beans, cauliflower, broccoli and salads.
On one-quarter of the plate fill in with wholesome carbohydrate-rich foods such as whole grains (brown rice, quinoa, farro, bulgur), whole grain breads and cereal, white and sweet potatoes, green peas, acorn or butternut squash, corn or fruits.
Lean animal and plant proteins can round out the other one-quarter of your plate.
Enjoy a good restful night of sleep.
__
About the Author
Rita Smith is a Registered Dietitian and Certified Diabetes Educator. She's been working in the field of nutrition and disease prevention for more than 35 years and currently works at Sentara Martha Jefferson Hospital in Charlottesville, Va. Each week, Rita provides nutrition counseling to clients who have a variety of disorders or diseases including high cholesterol, high blood pressure, diabetes, celiac disease, irritable bowel syndrome, gastroparesis and weight management. For these clients, food choices can help them manage their health problems.
By: Rita P. Smith, MS, RD, CDE, Sentara Martha Jefferson Hospital
---