Don't Be Pulled in by Easy Weight Loss Gimmicks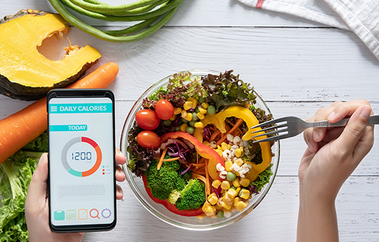 Every single year Americans spend billions - yes, billions - of dollars on weight loss strategies such as diet books, weight loss plans, weight loss supplements and weight loss equipment. Many of them promote quick weight loss with little effort. Remember, there will always be another weight loss gimmick just around the corner for your purchase. Here are a few cautions about fad diets and then reminders about healthy weight loss and maintenance for the long term.
Be careful if a weight loss diet:
Suggests elimination of entire foods groups such as all carbohydrates or fats.
Suggests eating specific foods exclusively for meals such as cabbage soup or grapefruit.
Recommends eliminating an entire meal(s).
Any promise of quick fast weight loss is trouble. The temporary initial loss will usually be from muscle and water loss, not the desired fat loss. Slow and steady helps with fat weight loss. A loss of one-half to two pounds per week is safe and recommended.
There are other fad diet cautions that should ring some alarms. You might want to go in a different direction for healthy gradual weight loss if...
The diet suggests that you don't need exercise to lose weight.
A rigid, inflexible meal plan is recommended. Would you be able to eat this way for the rest of your life?
Specific food combinations are suggested such as eating fruit only in the morning and protein only at dinner.
There are so many other diet and weight loss gimmicks to purchase online and in stores. No particular equipment will melt off fat. Weight loss patches and creams are bogus. Don't spend the money!
If you feel that weight loss will benefit your health, a reasonable long term approach is sensible. Perhaps you want to lose a few pounds to get off prescribed chronic disease medications or avoid going on them in the first place. Take the time to evaluate your current eating patterns to decide on dietary areas of change that would help, and that you can live with.
Extra calories come from a variety of places: calorie-containing beverages like sodas, specialty coffees, commercial smoothies, and sweet tea; large fast food sandwiches for any of your meals; processed snack foods like chips; or large meals. Perhaps some of these can be modified.
Sometimes the meal timing needs changing. Is the dinner hour late, so that you take in calories right before you go to bed? Maybe use of the slow cooker or insta-pot will help dinner get on the table earlier. It is good to have at least four hours distance from dinner to bedtime.
There is value to getting in 25-40 grams of fiber each day - it helps manage weight. That means more fruits, vegetables and whole-grains.
And whatever you decide to change, it really helps to have support from your family members.
_
About the Author
Rita Smith is a Registered Dietitian and Certified Diabetes Educator. She's been working in the field of nutrition and disease prevention for more than 35 years and currently works at Sentara Martha Jefferson Hospital in Charlottesville, Va. Each week, Rita provides nutrition counseling to clients who have a variety of disorders or diseases including high cholesterol, high blood pressure, diabetes, celiac disease, irritable bowel syndrome, gastroparesis and weight management. For these clients, food choices can help them manage their health problems.
By: Rita P. Smith, MS, RD, CDE, Sentara Martha Jefferson Hospital
---