Eating Healthy During the Holidays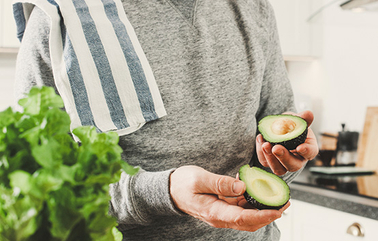 The holiday season is often a time for overindulging in food, while the colder temperatures and shorter days typically are associated with much less physical activity than we need.
Children will follow the lead of their parents in choosing food serving portions and activity level.
Traditional holiday food is loaded with calories and is often available in large quantities at every party.
The trick for parents is to model good habits for their children and to combat these challenges that lead to weight gain.
Here are some do's and don'ts to promote healthful habits, during the holidays and all year round!
Do not go to holiday parties hungry. Have children eat some healthy snacks before you head out. Also, make sure to drink plenty of water as thirst is often interpreted by our bodies as hunger.
Do have the entire family maintain play and exercise routines. You may have to get creative if the weather keeps your family inside, but even an indoor impromptu dance party is a great way to burn calories!
Do not prepare an abundance of desserts for the holidays, but don't eliminate treats altogether.
Do cook up winter squash soup, roasted root vegetables, baked sweet potatoes, and and other filling, yet healthy foods.
Do not use food as a reward.
Do suggest some special activities when children ask to eat between meals, such as creating healthy holiday-themed snacks – like stacking red and green grapes on a toothpick or making a "broccoli" holiday tree.
Do not adopt the "clean-plate club" concept.
Do teach children to only serve themselves what they can eat.
Do not forget or let your children forget that holidays are about sharing family times and making memories not only with meals, but with walks, games and creative adventures.
Do take "adult" time to enjoy yourselves!
Remembering these tips will help everyone enjoy all of the fun of the holidays.
About the Author
Dr. Jennie Hurwitz Tabakin is a board-certified pediatrician at Sentara Pediatric Physicians in Virginia Beach. She believes in creating a caring and sensitive relationship with her patients and their parents in order to communicate more easily with them about their health. Some of her clinical interests include health literacy and health communication.
By: Jennie H. Tabakin, M.D., Sentara Pediatric Physicians
---