Food Processing Can be Helpful and Healthful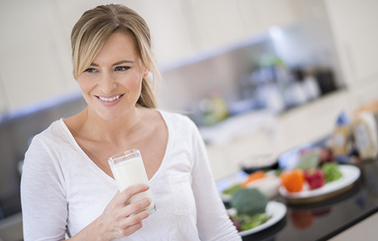 Food Processing. Those two words do not sound favorable to many consumers. And consumers are at times confused about what they should eat and wonder whether processed foods are okay for their health.
Many consumers think that just focusing on perimeter shopping in the grocery store is best, but they bypass many processed foods that are actually very healthy; for example, pasta and brown rice.
Let's look at some of the processing techniques used by the food industry so that we can better understand that some processing of our food supply is really okay.
Food processing techniques:
Pasteurization
Applies heat to food and beverages to kill or reduce pathogens, lowering risk for disease
Extends the shelf life
The nutrients remain stable during the process
Example: milk, cheeses, yogurt, juice
Dehydration
Reduces moisture of food, improving shelf life by preventing microorganism growth
Some shrinkage of food volume with moisture removed
Some color changes in the food
Examples: raisins and other dried fruits
Fermentation - one of the oldest food processes
Improves shelf life
Increases nutrient density
Adds prebiotics or probiotics to improve digestive health
Example: yogurt, kombucha, sauerkraut
Milling
Cleans and grinds cereal grains, removing indigestible hulls
Example: wheat, oats
Fortification
Add nutrients such as vitamins and minerals
Example: iron added to cereals
As you can see, there are a number of food processing techniques used by the food industry, and many of them are important. The other thing to note is that food processing does not automatically equate to 'bad for you'. In a survey, 62% of consumers said that they are looking for minimally processed foods to bring home. But processing foods can make them safe for us to eat and/or extend the shelf life (pasteurization); or provide something positive, in the case of fermentation which gives us beneficial prebiotics and probiotics for our intestinal tract bacteria. Soy milk provides a lactose-free alternative but has added vitamin D and calcium so that it mimics the nutrient benefits of cow's milk. And food processing helps us time-wise in the kitchen; I for one do not want to have to process the chicken that I eat. It is nice to purchase a package of boneless skinless chicken breast vs having to de-feather and cut up the chicken!
__
About the Author
Rita Smith is a Registered Dietitian and Certified Diabetes Educator. She's been working in the field of nutrition and disease prevention for more than 35 years and currently works at Sentara Martha Jefferson Hospital in Charlottesville, Va. Each week, Rita provides nutrition counseling to clients who have a variety of disorders or diseases including high cholesterol, high blood pressure, diabetes, celiac disease, irritable bowel syndrome, gastroparesis and weight management. For these clients, food choices can help them manage their health problems.
By: Rita Smith, RD
---