Minimize Time in the Kitchen During the Summer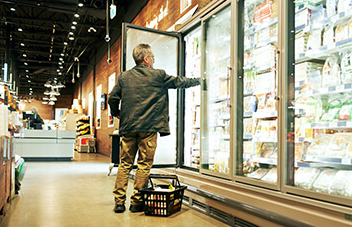 I hope that you are enjoying summer, and not spending too much time in the kitchen. Certainly meals prepared at home tend to be healthier because we are able to control the ingredients, keeping the sodium, sugar and saturated fat levels pretty reasonable. But this is the time to take advantage of some processed convenience foods that really are A-okay to use in your meal preparation. Here are a few suggestions that might ease up your time in the kitchen so you can enjoy more outdoor time.
Protein time-savers can include:
Nut butters such as peanut and almond butters for quick sandwiches and tortilla roll-ups
Canned fish and canned chicken - just rinse to discard the sodium
Frozen plain fish fillets or shrimp - just minutes to cook
Pre-cut or pre-shredded cheeses
Easy-to-get-ready starches include:
10-minute brown rice and barley - these usually take 50 minutes to cook
Steamer mini white potatoes and small sweet potatoes – in the produce section
Pasta - any type. They take only 8 minutes or less to boil.
Fruit and vegetable time savers:
Pre-cut, pre-shredded or diced fresh veggies such as carrots, cabbage, celery, etc.
Frozen fruits and vegetables without added sauces or sugar
Canned: low sodium or unsalted vegetables and no-added-sugar fruits
Unsalted canned tomatoes: whole or diced
Canned beans of all types – rinse before using to discard the sodium
Just remember that outside of fresh produce and eggs, most foods that we purchase have been processed in some way. For example, milk has been pasteurized to kill harmful bacteria, so it has been minimally processed. Boneless skinless chicken breast has been cut and skinned for you, thus it is processed.
The health caution comes with ultra-processed foods. They have had so much done to them, or added, that they really do not look like the original food. Ultra-processed foods are usually without many nutrients and high in sugar, salt and fat. A good example would be cheese puff snacks or chips.
__
About the Author
Rita Smith is a Registered Dietitian and Certified Diabetes Educator.
---