Taking care of mom's health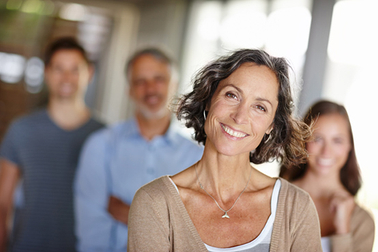 Mother's Day is the perfect time to remind women about the importance of self-care to stay in good health and reduce disease risk down the road. Women tend to take care of everyone else, but if we are in good shape and in good health, we are better able to attend to all of our multi-tasking! A reminder that the top killers of women are all forms of cardiovascular disease at number one, followed closely by cancer. Our health care and preventive services should encompass factors related to those diseases.
Screening reminders, and as recommended by your health care provider:
Mammogram for breast cancer
Pap test for cervical cancer
Colonoscopy for colorectal cancer
Bone density test for osteopenia and osteoporosis
Regular blood work to check levels of:
Glucose or blood sugar
Cholesterol: total, LDL and HDL
Iron
Regular check-ups on blood pressure. Remember, high blood pressure is the silent killer.
Self-care should include:
At least 2.5 hours aerobic exercise per week
Strength training: 2 days per week for improved balance and fall prevention
Good sleep habits with 6 to 8 hours of sound sleep each night
Of course, nutritional care is important too. Our body needs certain nutrients in certain amounts every day to maintain health, and to have that important get-p-and-go energy! And with protective nutrients in foods, we may actually be able to prevent certain health issues:
Potassium sources protect us from developing high blood pressure
Dietary fiber reduces colon cancer risk and helps lower cholesterol
Healthy fats will also lower cholesterol
Calcium keeps bones strong
Beans and greens can give us iron to avoid anemia
Limit excessive sugar and refined carbohydrates to keep our glucose levels within normal limits, reducing diabetes risk
Women in the childbearing years want to be sure to get in 400 mcg of folic acid daily to prevent major birth defects should they become pregnant
Lots to think about. Getting in three thoughtful meals each day should help out.
__
About the Author
Rita Smith is a Registered Dietitian and Certified Diabetes Educator. She's been working in the field of nutrition and disease prevention for more than 35 years and currently works at Sentara Martha Jefferson Hospital in Charlottesville, Va. Each week, Rita provides nutrition counseling to clients who have a variety of disorders or diseases including high cholesterol, high blood pressure, diabetes, celiac disease, irritable bowel syndrome, gastroparesis and weight management. For these clients, food choices can help them manage their health problems.
By: Rita P. Smith, MS, RD, CDE, Sentara Martha Jefferson Hospital
---