Up the Fiber for Overall Health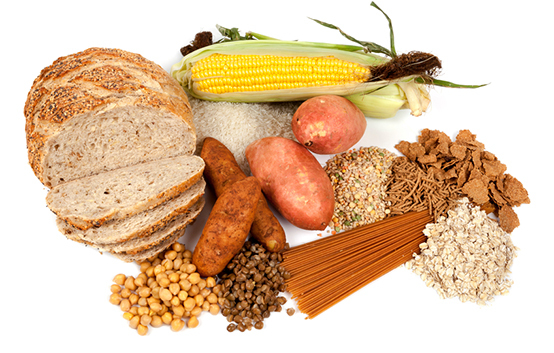 Daily dietary fiber is part of the nutrition and dietary recommendation for adults. Fiber has a health benefit to the body in numerous ways yet in a survey of over 14,600 adults, it is estimated that only 7.4% of U.S. adults actually meet the fiber goal of 14 grams of fiber per 1,000 calories, as suggested by the Institute of Medicine. Most adults need to take in between 25-40 grams fiber each and every day.
Let's take a closer look at the benefits of fiber, and ways to increase our dietary fiber intake through our intake of grains, fruits and vegetables.
Some of the health benefits of dietary fiber include:
Slows down the digestion of food to keep the rise of glucose modest, avoiding sharp spikes.
Provides bulk for normal bowel function.
Provide food for healthy gut bacteria.
Binds cholesterol in the intestinal tract.
There are three primary sources of dietary fiber: whole grains, fruits and vegetables. About one-third of our fiber should come from whole grains, one-third from fruits and the remaining third from vegetables.
Grain sources of fiber include:
Whole grain cereals, 1 cup serving: 4-7 grams
Barley, 1/2 cup cooked: 4 grams
Whole-grain pasta, 1 cup cooked: 4-7 grams
Produce sources of fiber include:
Legumes, 1/2 cup cooked: 6-9 grams
Vegetables, 1/2 cup cooked: 2-6 grams
Whole fruit, 1 medium: 3-5 grams
Berries, 1 cup: 4-8 grams
Nuts, 1 ounce: 3-5 grams
Fiber adds up if you are including several servings of these healthy foods throughout the day. But when we rely on white bread, low-fiber cereals like cornflakes, processed snack crackers, fruit juices and then skimp on our vegetable servings, it is hard to get in even 10-15 grams of fiber daily. And that really is too bad because we miss out on the health benefits of Mother Nature's fiber.
Here is a menu that includes 40 grams of fiber:
Breakfast: Cheerios with blueberries and milk
Snack: seasonal fresh fruit
Lunch: tuna salad on whole wheat bread, cup of veggie soup, seasonal fresh fruit
Snack: peanut butter on Triscuit crackers
Dinner: grilled fish, baked sweet potato, steamed greens and seasonal fruit salad
Evening snack: handful of nuts
__
About the Author
Rita Smith is a Registered Dietitian and Certified Diabetes Educator. She's been working in the field of nutrition and disease prevention for more than 35 years and currently works at Sentara Martha Jefferson Hospital in Charlottesville, Va. Each week, Rita provides nutrition counseling to clients who have a variety of disorders or diseases including high cholesterol, high blood pressure, diabetes, celiac disease, irritable bowel syndrome, gastroparesis and weight management. For these clients, food choices can help them manage their health problems.
By: Rita P. Smith, MS, RD, CDE, Sentara Martha Jefferson Hospital
---