Up Your Legumes for Super Nutrition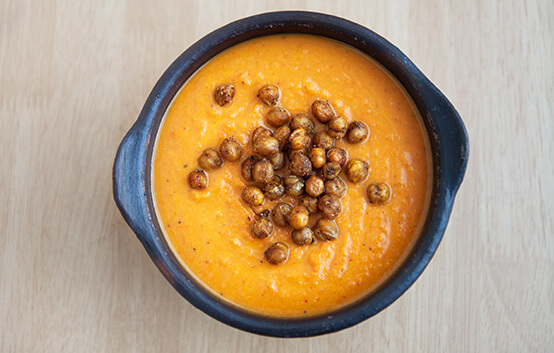 If you have been reading my nutrition blogs over the years, you know that dried beans and peas or legumes show up frequently as a nutritional recommendation for our health. There are so many reasons to include this group of healthful vegetables, plus they are delicious, versatile and thrifty. Let's review their health benefits and tips for incorporating them into your menu planning.
Health features of dried beans and peas or legumes:
High in dietary fiber which will bind up cholesterol for excretion in waste products, stabilize blood glucose levels after a meal, and provide food for healthful gut bacteria.
Contain a variety of antioxidants, which will reduce inflammation and reduce overall cancer risk.
An excellent source of the mineral potassium, which works to regulate our blood pressure.
Legumes are a good source of a variety of nutrients including:
B-vitamins
Minerals zinc, magnesium and potassium
Protein, making them an excellent replacement for meat
Dried beans and peas can be found in the grocery store dried, frozen and canned. Canned beans can be rinsed in a strainer to discard the sodium. Be sure to try out:
Beans: navy, white, kidney, pinto, cannellini, black, and soybeans
Peas: chickpeas, split-peas
Lentils
There are a few reasons that folks avoid legumes. One is the digestive issue – they can be a bit gassy. Suggestions to reduce this problem:
Boil legumes for 10 minutes before turning the heat down to a simmer; it will help break down that complex starch that is so difficult to digest.
Discard the canning, soaking or cooking water.
The more often you eat legumes, the more easily that your body will digest them.
Take a BEANO (or similar) tablet before the meal; it has the enzymes that will help break legumes down, reducing gas production.
The addition of dried seaweed to legumes as they cook may help.
The long cooking time if you are prepping them from scratch also causes people to pause.
If you are cooking dried beans or peas, boil for 10 minutes and then pop in the crockpot with water to slow cook all day, or prepare in the Instant Pot for a quick cook.
Rely on canned or frozen dried beans and peas. They have the same nutritional content but the cooking has been done for you. Rinse off the liquid of the canned variety to discard 40% of the sodium or purchase the reduced-sodium canned products.
How to incorporate more legumes in your menu planning?
Add to main dishes, casseroles, salads and grain dishes.
Prepare more marinated bean salads.
Blend with oil, lemon juice, herbs and/or garlic to make hummus or a sandwich spread.
__
About the Author
Rita Smith is a registered dietitian and has been working in the field of nutrition and disease prevention for more than 35 years and where she worked at Sentara Martha Jefferson Hospital in Charlottesville, Va. Each week, Rita provided nutrition counseling to clients who have a variety of disorders or diseases, including high cholesterol, high blood pressure, diabetes, celiac disease, irritable bowel syndrome, gastroparesis and weight management. For these clients, food choices can help them manage their health problems.
By: Rita P. Smith, MS, RD, CDE, Martha Jefferson Hospital
---