Amin Yehya, M.D., M.S., F.A.C.C., F.H.F.S.A.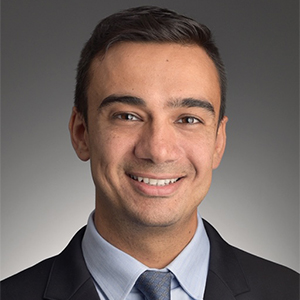 Sentara Advanced Heart Failure Center
Dr. Yehya is an advanced heart failure, mechanical circulatory support and heart transplant Cardiologist and is the physician lead for the mechanical circulatory support programat Sentara Heart Hospital. Dr. Yehya earned his Medical Degree at American University of Beirut, Internal Medicine residency at Emory University,Cardiovascular Diseases fellowship at the Medical College of Georgia, and his Advanced Heart Failure and Transplantation fellowship at Stanford University. Dr. Yehya is a Fellow of the American College of Cardiology and Fellow of Heart Failure Society of America. Dr. Yehya has published in peer-reviewed journals and has presented his work in regional and international conferences. Hepublished book chapters andis an editor for book: "Heart Failure: What A Non-Heart Failure Specialist Needs to Know". Dr. Yehya is invested in patient, caregiver and community education. He has been involved in multiple outreach events dedicated to raising awareness of the community on heart disease.
Board Certifications
American Board of Internal Medicine - Advanced Heart Failure and Transplant Cardiology
American Board of Internal Medicine - Cardiovascular Disease
American Board of Internal Medicine - Internal Medicine
---
M.D.
American University of Beirut
Residency:
Emory University School of Medicine
Internal Medicine
Fellowships:
Medical College of Georgia
Cardiovascular Disease
Stanford University
Advanced Heart Failure & Transplant
---