Jordan Asher, MD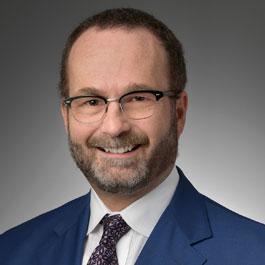 Executive Vice President and Chief Clinical Officer
Jordan Asher, MD is Executive Vice President and Chief Physician Executive at Sentara. His role concentrates on creating high quality, equitable, and innovative models of care delivery as well as providing national thought leadership directed towards the future of health care.
Dr. Asher is dedicated to championing population health, quality, fostering clinical effectiveness and further cultivating a culture of excellence in the delivery of clinical services across the continuum of care that serves both individuals and communities on their journey of health and wellness. He oversees system-wide Clinical Quality and Safety, Clinical Effectiveness, the Clinical Integrated Networks (Sentara Quality Care Network and Sentara Accountable Care Organization), the High-Performance Design process, Health Equity and clinical cultural competency, Nursing, Academic relationships and residency training, Innovation, Research, and Clinical Performance Improvement initiatives.
Previous Experience
Before joining Sentara, Dr. Asher served as Chief Clinical Officer for Ascension Care Management (ACM), a subsidiary of Ascension that focused on population health strategies and value-based care/payment models. Prior to ACM, he was Physician Executive for Saint Thomas Health in Nashville, where he led the implementation and design of physician alignment strategies. In addition, Dr. Asher served as the Assistant Dean for the Nashville campus at the University of Tennessee Health Sciences Center. In this role, he forged a partnership between Saint Thomas Health and the university to establish graduate medical residency programs in several areas including internal medicine, ob/gyn, family medicine, general surgery and emergency medicine. He also served as Medical Director for a large private practice, incorporating multiple specialties while practicing internal medicine specializing in hypertension.
Current Professional Affiliations
Brookdale Senior Living Board of Directors
Health Care Transformation Task Force Executive Committee and Board of Directors
Ascension Ventures Board Observer
Hampton Roads Biomedical Research Consortium Board of Directors
Bay Primex Board of Directors
Virginia Premier Board of Directors
Tidewater Community College Educational Foundation Board of Directors
Virginia Beach Vision Board of Directors
Hampton Roads Prostate Health Forum Board of Directors
Sentara Medical Group Board of Directors
Sentara Quality Care Network Board of Managers
Temple Emanuel Board of Directors
Education
University of Texas, Dallas - Masters of Science in Medial Management
Aquinas Institute of Theology - Certificate for Catholic Healthcare Ministry Leadership
Vanderbilt University - M.D.
Emory University - BS
---