How to treat and support someone with PTSD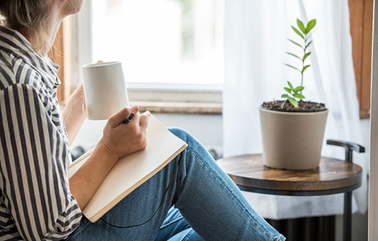 Distressing events or experiences that replay in our heads and disrupt our daily lives can be the root of post-traumatic stress disorder, whether they occur immediately after the stressor or years later.
PTSD can result after many different circumstances, not just combat. People who experience violence or abuse, a serious accident, traumatic injury or a natural disaster, for example, also may cope with PTSD and need treatment.
People of all ages can experience PTSD. Symptoms include feeling on edge, having trouble sleeping, avoiding people or certain circumstances, experiencing negative thoughts and moods and noticing sounds, smells or other sensory situations that trigger PTSD.
Children also can experience these symptoms like adults, but they may wet their bed, stop talking or become clingy to their parents.
If a behavioral health specialist diagnoses you or a loved one with PTSD, the therapist will develop a comprehensive treatment plan to tackle the condition.
PTSD Treatment Options
According to the National Alliance on Mental Illness, mental health professionals can use several tools to treat and manage PTSD.
Psychotherapy
One way to treat PTSD is using psychotherapy or "talk therapy." This therapy can be one-on-one with a therapist and in group sessions. Experts use several types of psychotherapy. Including:
Exposure therapy - Helps people face and control their fear by gradually exposing them to the trauma they experienced in a safe way.
Cognitive restructuring - Helps people make sense of the bad memories by looking at what happened realistically. Sometimes people remember the event differently than how it happened or may feel guilt or shame about something that is not their fault.
Medication
Besides talk therapy, behavioral health specialists may decide antidepression medication would be helpful. SSRIs (selective serotonin reuptake inhibitors) and SNRIs (serotonin-norepinephrine reuptake inhibitors) are categories of antidepressant medication prescribed for PTSD.
Self-management strategies
A therapist can help you develop self-soothing and mindfulness practices. These exercises can ground you and get you back to reality after a flashback. Some people may do well with breathing deeply, yoga, exercise, meditation or tai chi, for example.
Service animals
For some people, the companionship of service animals, especially dogs, can ease their PTSD. Some people benefit from horse therapy. Equine therapy can help reduce symptoms of anxiety, depression and impulsiveness, studies have found.
Lend Your Support
Besides the numerous disheartening symptoms people encounter with PTSD, they may also feel guilt, blame themselves or feel isolated. You can provide crucial emotional support.
Here are ways you can help friends or family members manage and cope with PTSD:
Be patient - For most people, it takes more than one conversation to accept that they may need to seek professional health. Don't pressure them into talking if they're not ready, but let them know you're prepared to listen and care about them.
Educate yourself about PTSD - The more you understand, the better equipped you'll be to help your loved one.
Let your loved one take the lead - Most people instinctively know what makes them feel calm and safe. Take cues from your loved one on how you can best provide support and companionship.
Offer practical help - Help them find counselors and resources; offer to drive them to appointments; babysit for their children to go to an appointment.
Plan "normal" activities with your loved one - Encourage them to seek out friends and pursue hobbies and activities they enjoy. Plan activities together.
PTSD symptoms may also keep people from visiting their counselors and primary care providers. A friend or family member can encourage them to make and keep these appointments.
If you or a loved one is in a crisis, please call 911 or go to the nearest emergency room. For nonemergencies, you can contact Sentara RMH Outpatient Behavioral Health at 540-564-5104.
Resources:
By: ExploreHealth Content Team
---