Richard J. Myers, M.D.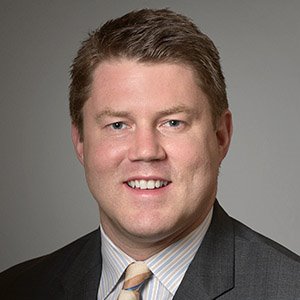 Attending Surgeon, Sentara Healthcare
Sentara Orthopedic Trauma Specialists
As part of the Sentara Orthopedic Trauma Specialists team, Dr. Myers practices at Sentara Norfolk General Hospital, the region's only Level 1 trauma center, and provides additional services at the Sentara Virginia Beach General Hospital Level 3 trauma center. As an orthopedic trauma surgeon, Dr. Myers completes surgeries on all parts of the body and often treats multiple injuries at the same time, depending on the nature of the trauma. He works closely with the hospital emergency departments and other specialists to evaluate and treat patients with a variety of complex injuries to the musculoskeletal system, which includes the bones, joints, muscles and tendons. Particular areas of focus include extremity injury care, pelvic/acetabular fracture treatment, bone infection, late sequelae of fracture (nonunion/malunion), and hip/fragility (osteoporotic) fracture care. Additionally, a portion of his practice involves both primary and revision arthroplasty care to meet the growing needs of our aging population.

Dr. Myers earned his medical degree from the Alpert Medical School of Brown University, followed by internship and residency at Oregon Health & Science University and an orthopedic traumatology fellowship at the R Adams Cowley Shock Trauma Center (University of Maryland Medical Center).
---
Bone and joint infection
Fracture healing problems (nonunion, malunion)
Fragility fractures and metastatic disease to bone
Limb salvage
Multidisciplinary / collaborative trauma care
Orthopaedic trauma
Polytraumatic injuries
Pelvic and acetabular trauma
Simple and complex fractures
Traumatic amputations and amputee care
---